a little busy
i am rerunning an old post of late august berries because i am working on a tight deadline on a huge art commission so i am not getting out for my daily walks as usual. the end of  august almost always marks the end of summer here in minnesaota. we still have summer warm days at the moment, but the nights are noticeably cooler. orange school buses are once again picking up kids laden with backpacks. many of you long-time readers will know how i love seasonal transitions. from a STILL perspective, it when the most interesting subjects can be found: one thing fades away, and something new takes the fore. in autumn, this is most visible in the leaves of course–as the green chlorophyll fades, the yellows, oranges, reds, and russets emerge. but it is also the time when seeds, seedpods, and nuts will become visible everywhere. any plants that have not put out seed already, are preparing to do so now. acorns are bouncing off my roof all night long. black walnuts will start to darken, and begint to little sidewalks, and parking lots. looking for these transition signs feels like treasure hunting to me. it keeps me present. engaged. and grounded.
collection of late august fruits and berries
une bonne moment
today, i had a moment that only happens because of social media. a couple weeks ago i posted a picture of some lipstick-colored maple seeds on instagram. remember those? anyway, a local woman messaged me on instagram me and asked if i was done with the seeds, and if she could us them for an art project she was working on. i said "they're yours, come get them." today she stopped by. she's awesome, of course. we have friends in common. and  she works at the airport, and knows who does art selection there (i have a pet project for the airport i have been wanting to propose). and if that wasn't enough, she brought me these beetle-eaten linden leaves from her garden in exchange for my ruby red maple samaras. it was one of those moments that restores your faith in the universe. and it was all a result of social media.
beetle-eaten linden leaves (tilia)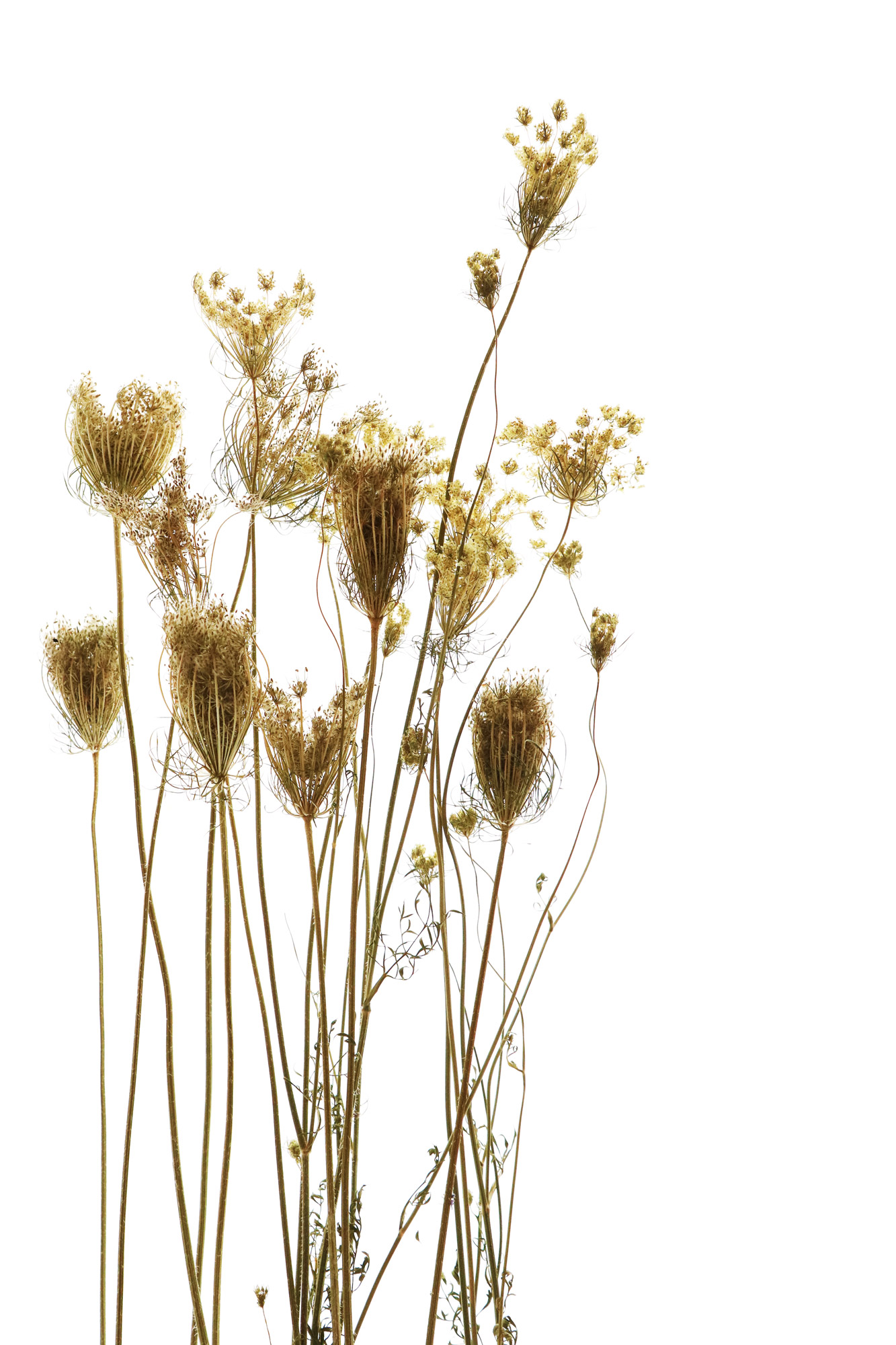 bird's nest
according to wiki, another name for queen anne's lace is bird's nest. i like to imagine this patch of queen anne's lace being temporary urban housing for a flock of tiny migrating warblers starting to make their way south again.
queen-anne's-lace (Daucus carota)
after the rain
a couple days of rain, and immediately my eyes start keying in on different things. a little wet saturation tranfsorms the intentionally dull into temporary scene stealers.
lichen covered pine branches
white on white
this owl feather was a perfect specimen. the problem is that i photograph against a white background. so today i had to find a dark background. i tried a piece of driftwood, an oak leaf, the grass of my front lawn, and, finally, a rough textured stone. it was worth the search. look at those downy fibers. look at those dark, vibrant bars of color.
beach rock and found feather