elemental
winter simplifies things. life becomes more elemental. there are no distractions, just shapes and white snow. what is the world made of. it is made of forms.
white pine needles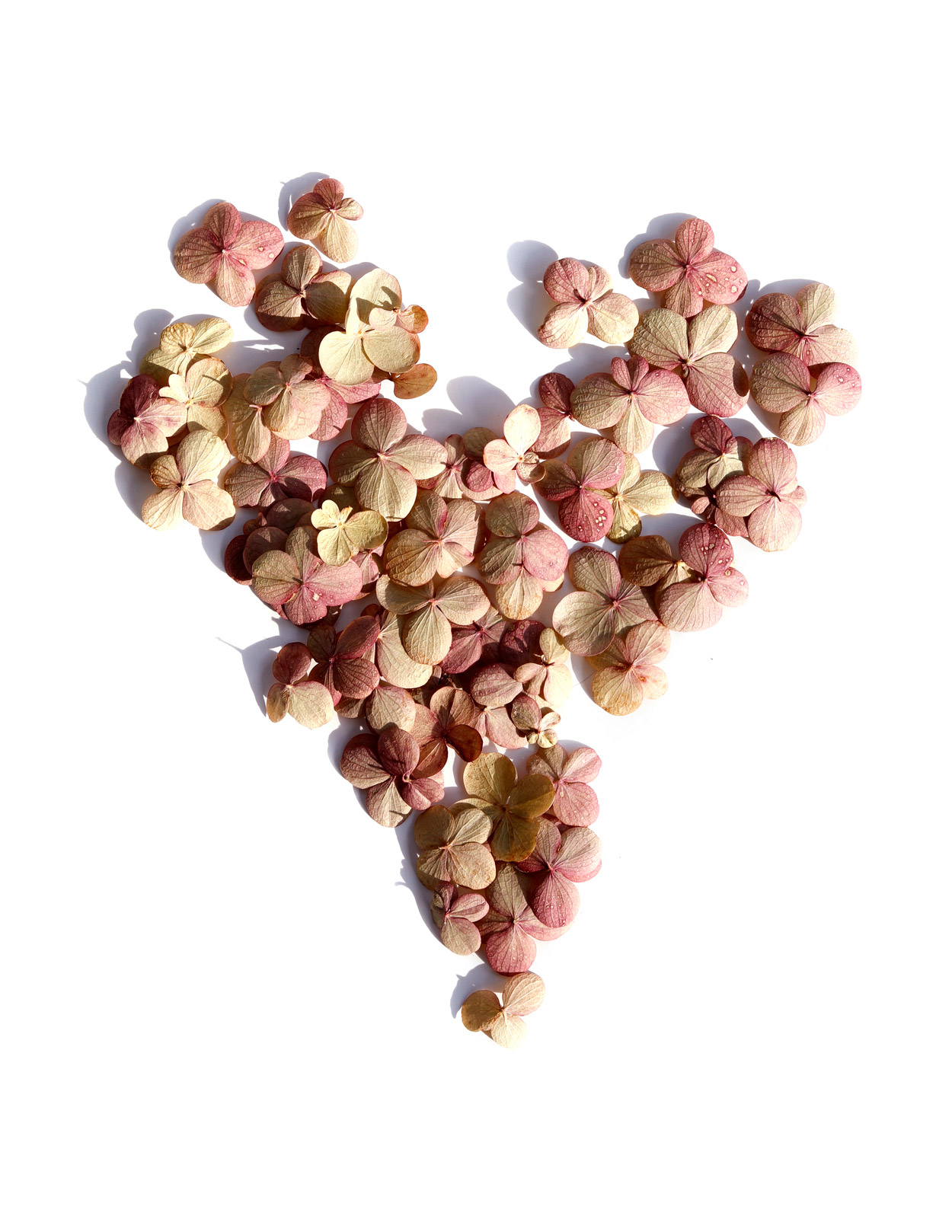 happy valentine's day
to be perfectly honest, i had no idea that today was valentine's day until i heard my daughter ask her little brother if he had any plans for valentine's with his girlfriend (he does). so, at the last minute i switched from the composition i was making…and reached for these dried hydrangea florets i had been saving for just the right moment. i guess this is that moment. a time to remember what it felt like to be 17 and in love for the first time. i an almost see these flowers vibrating with fear and excitement and wonder.
hydrangea florets
what remains
the winter garden is every bit as interesting as the august garden at the height of its abundance. it is an exchange of color for form. i love both. in season.
unidentified winter stems
trompe l'oeil
i dried this echinacea last fall by hanging it upside down from a rafter in my garage. but it looks like it was either caught with a strobe flash on a windy late autumn day, or frozen still by an early frost. i like that you can't tell exactly what is going on–dead or alive? in motion or stiff? photo or painting? agony or pleasure? posed or candid? in motion? or . . . STILL?
dried enchinacea
over under
if you look at the wiki page for paper birch, you will see their native range. and you will see why these trees are symbolic of the north. northerners love paper birch the way californians love sequoias–they define a beloved band of the earth.
paper birch bark (Betula papyrifera)