pull your pants up
so, i'm all about spring ephemerals this week. spring ephemerals don't die, but they go dormant and disappear from view shortly after they stop flowering. the first hint of warm weather triggers spring ephemerals to grow. but once the warm weather takes hold, ephemerals usually die back on top while their roots continue growing under the soil, conserving energy for the following year. the natural habitat for most spring ephemerals is a woodland, particularly damp areas like stream banks. we live on the edge of a lake and have left our land mostly undisturbed for 15 years. so, it was only recently that i started finding these shy and fleeting little early spring delights: hepatica, rue anemone, bloodroot, trout lily, marsh marigold, periwinkle, and dutchman's breeches. probably here all along, but gone in the blink of an april week. nice to get to know you. i've got my eye on you.
dutchman's breeches (Dicentra cucullari)
spring ephemerals
only two years ago i found a single bloodroot flower in my yard. last year we had three. i dearly wanted to dig one up so i could show you the red flesh of the rhizome that gives this spring wildflower its name. but i was not willing to sacrifice 1/3 of my bloodroot crop on the altar of STILL, as much as I love all of you. so i waited. and this year, three turned into ten. which have now turned into seven, in the interest of  your viewing pleasure. i just may have found a new favorite early spring ephemeral.
bloodroot (Sanguinaria canadensis)
hidden in plain sight
we have had a dense colony of wild ginger in our yard. for 15 years, i mostly ignored it. it looks like a nondescript, unremarkable, green-leaved ground cover. then last spring, i decided it was time to identify the plant. and in the process i discovered that each stem hid one of these these tiny cup shaped flowers  under that impermeable canopy of leaves. right under my nose all these years. i honestly don't know whether to be charmed or offended at such brazen secretiveness.
canada wild ginger (Asarum canadense)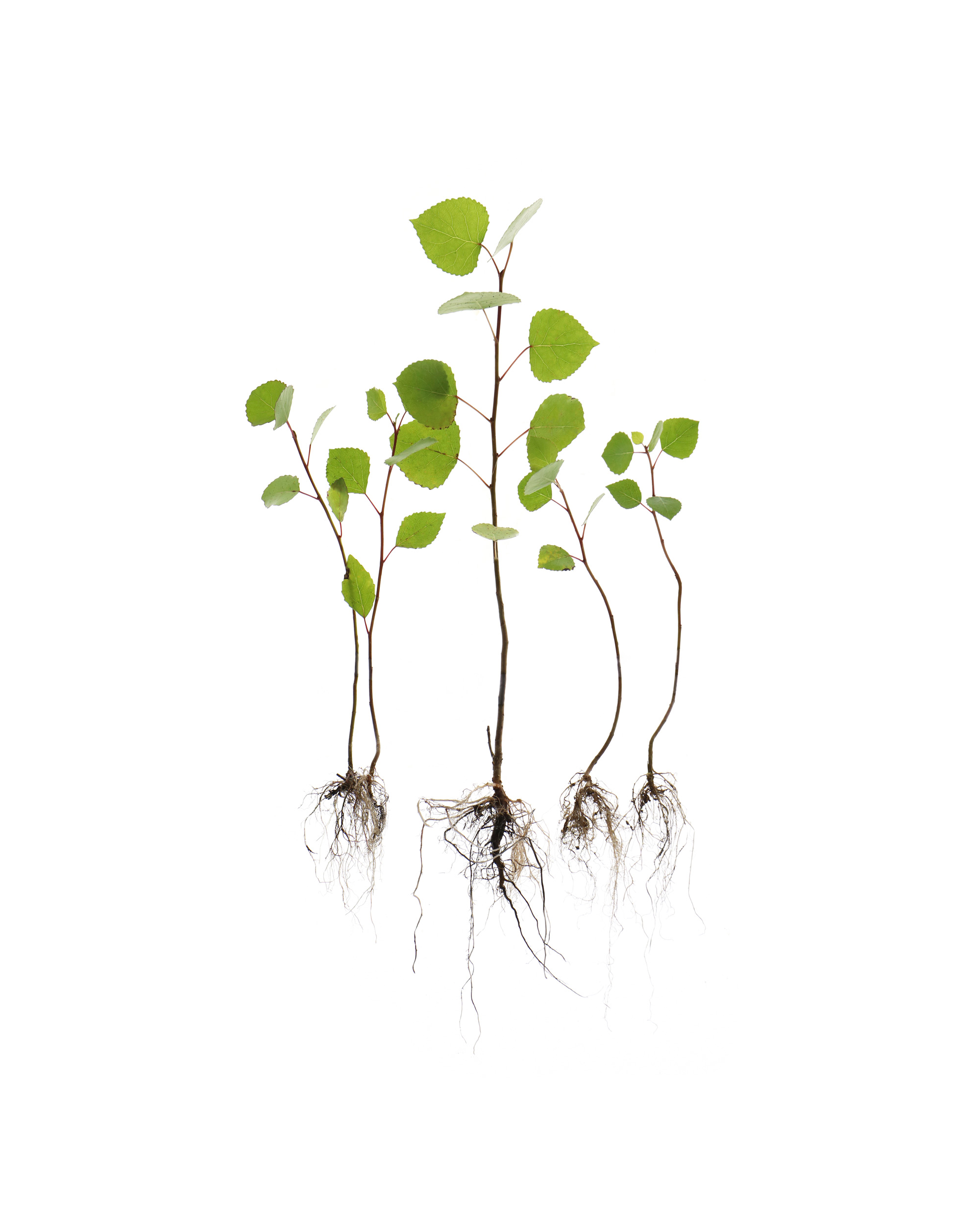 planting season
i've been planting. i've been planting ferns. and lettuces. and herbs. and wildflowers. and i just ordered 100 trillium bulbs. and we have hazelnut saplings arriving any day. i love this time of year. every year, like clockwork, i  put out a burst of manic energy for about two weeks. and then just as abruptly i declare it good enough. and on the seventh day, i rest.
poplar tree saplings
brush strokes
yes this is a tulip. no this is not exactly a tulip, how few brushstrokes would it take to say "tulip" without a doubt? this overexposed photo probably gives more clues than absolutely necessary. but i love the edge on which it teeters.
parrot tulip