reminds me of…
spining plates? pringles-on-a-stick? holiday garland? jack's bean stalk? a sixties mod room divider screen?
the stiffness, the color, and the shape of eucalyptus leaves makes them one of my favorite subjects.
eucalyptus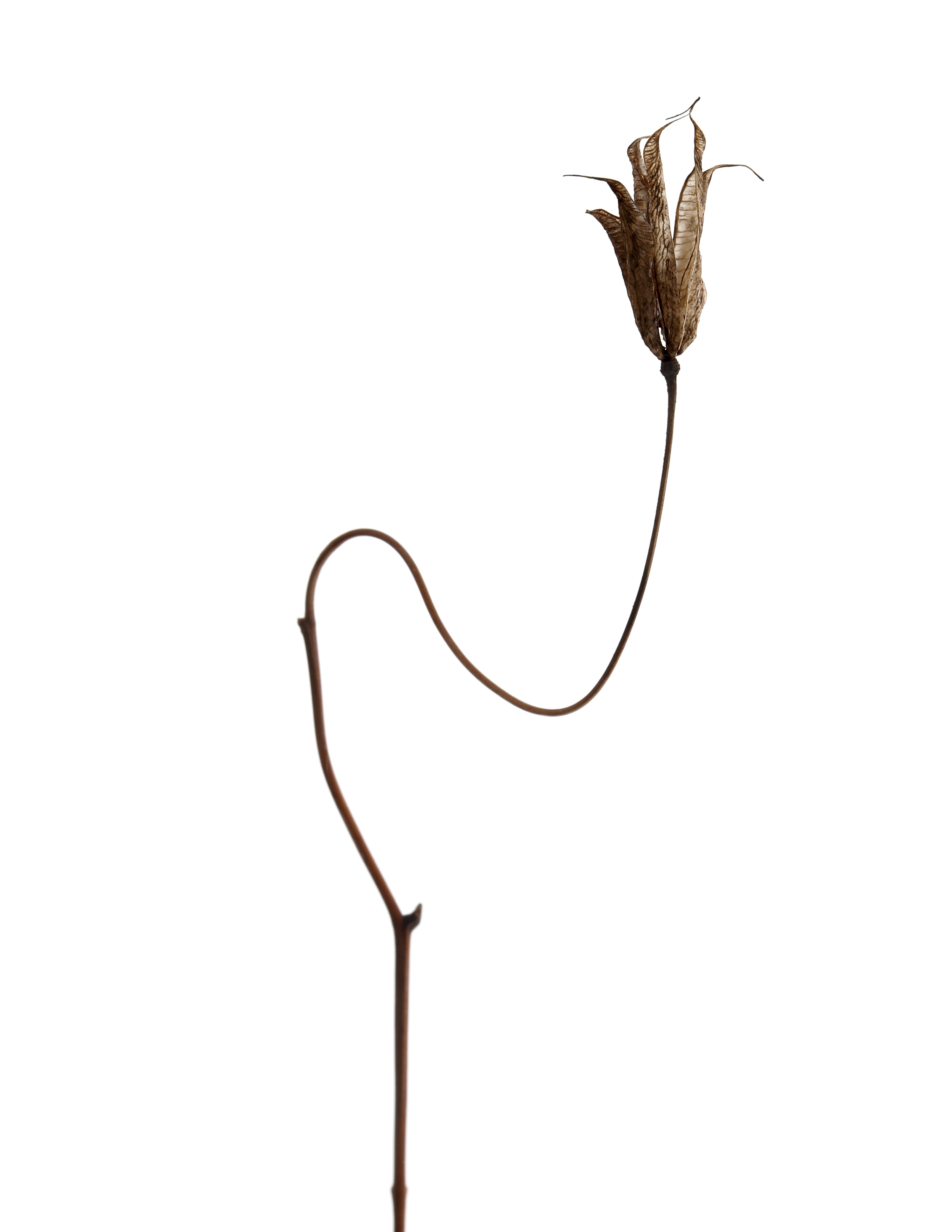 everyone has their own path
i bet this columbine stem has an interesting story or two to tell.
wild columbine winter stem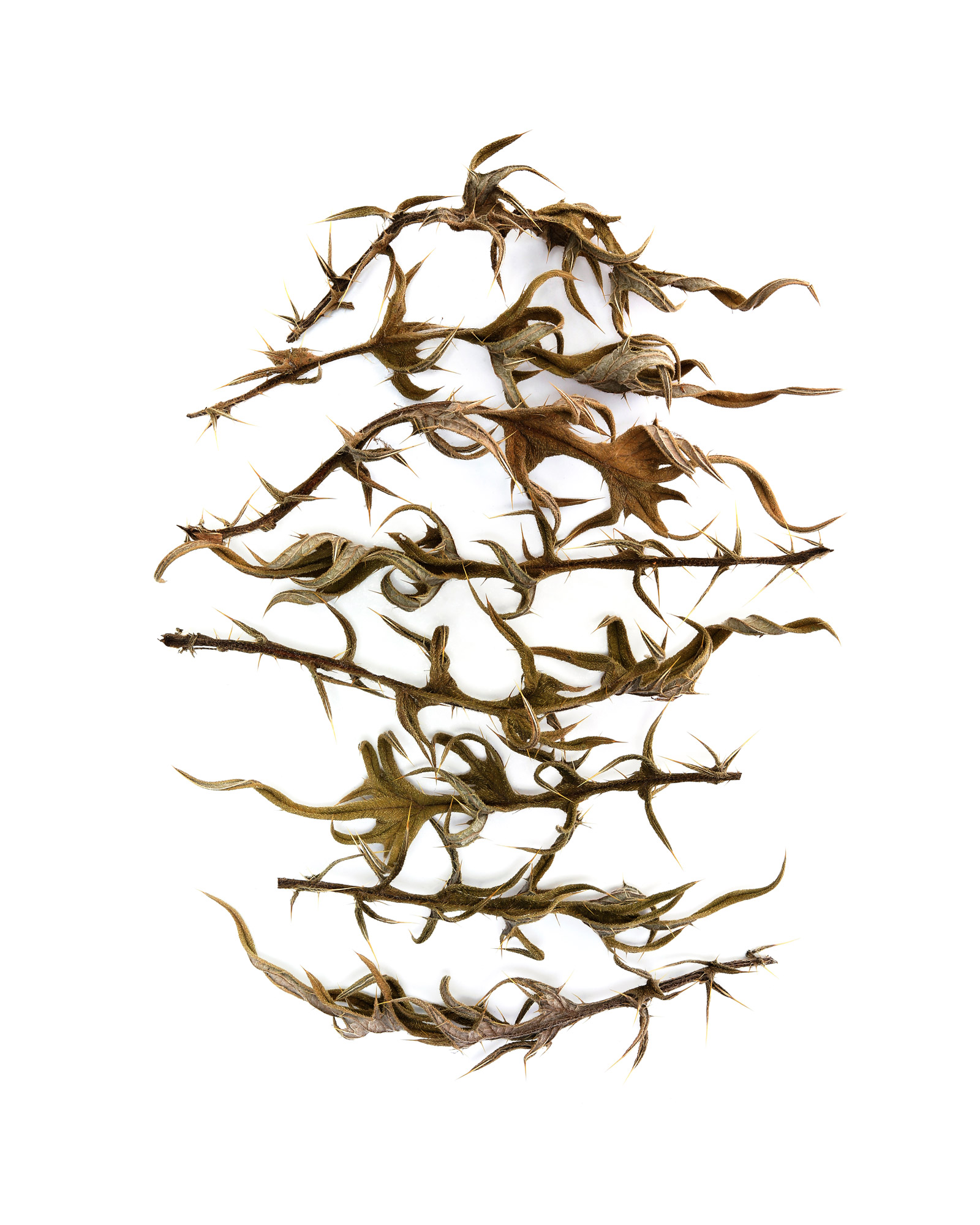 beautiful and interseting
you don't really think i was going to be satisfied with just one image of those thistle leaves, do you?  you guys know me better than that. look at all that texture! the color! the tension between the graceful organic leaf shapes and the severe sharpness of their needled tips! so much personality in each leaf. pure STILL blog gold.
dried thistle leaves
in the eye of the beholder
i look at these thistle leaves and what comes to mind is that there is beauty everywhere. from subatomic particles to the cosmos, at every scale in nature, there is beauty. i sometimes complain that we are all suffering from beauty deficit disorder, but i realize that is mostly a complaint about our built environment. show me a manmade environment as beautiful as these lowly thistle leaves.
over-wintered thistle leaves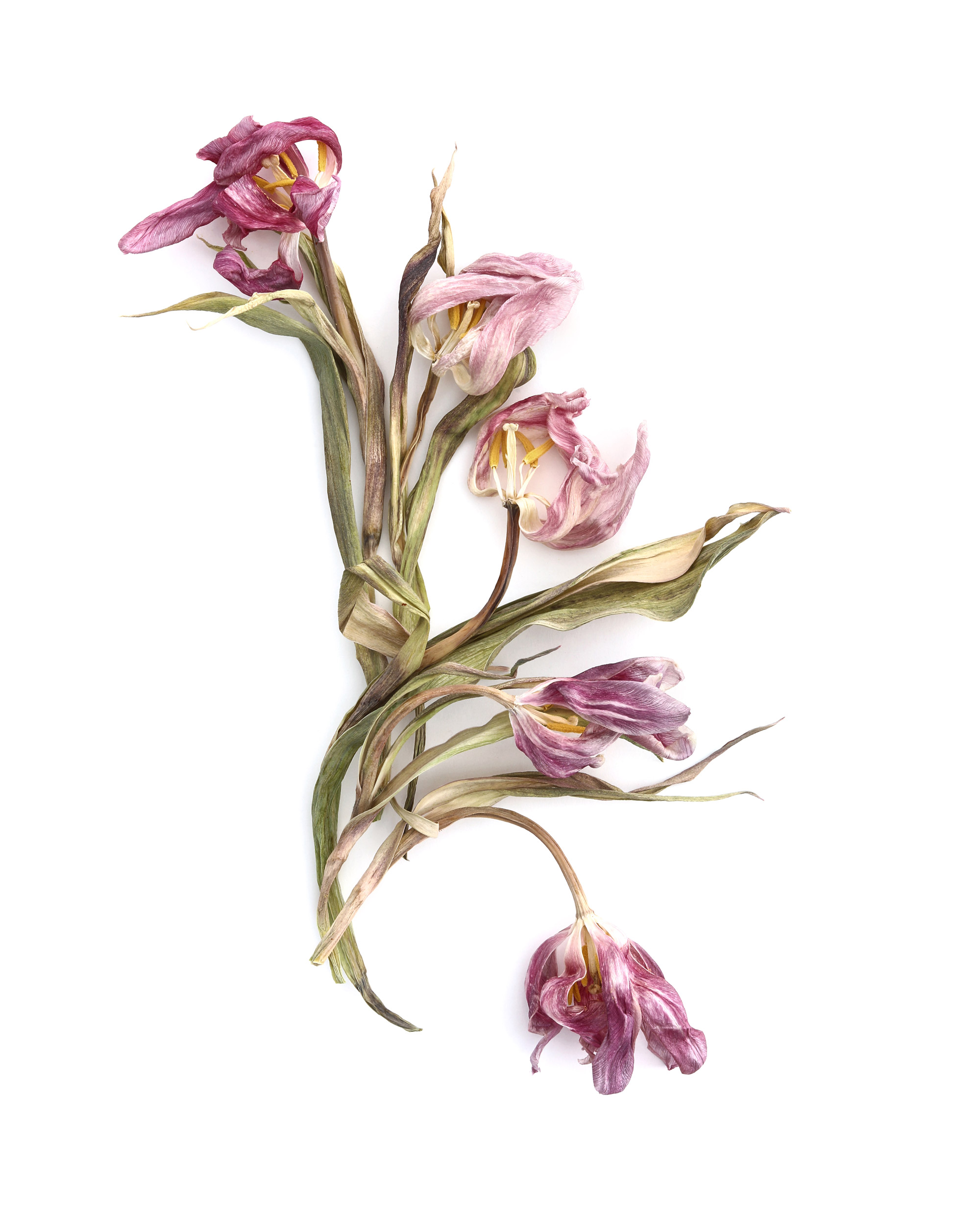 prettier than pink
of all the flowers i have dried over the last few years, tulips are my favorite. i love how their petals dry into wonky shapes. i love how their stamen, who are usually hidden, become visible yellow pops. and i love how the vibrant petal and stems colors fade into a pleasing dusty palette.
dried pink tulips