taking it sloe
not every year is a good year for prunelles as they are called in french. in english they are called sloe berries, and yes they are at the origin of sloe gin and so very many disastrous first encounters with hard alcohol. this happens to be a good year for them in the midi, and here we don't make sloe gin, we make liqueur de prunelle, under the guidance of our next-door neighbor, whose family has made the recipe for generations. it involves macerating sloe berries in high proof clear alcohol for three or four weeks and diluting with a syrup. but the real fun comes before that, when you have to try to pick a jarful of the berries without getting pierced by their wicked thorns. no one to my knowledge has ever succeeded.
prunelle (aka sloe) berries in late december
peace on earth
the olive branch as a symbol of peace can be traced back as far as ancient egypt. it was adopted by, and often associated with, the ancient greeks, and subsequently the romans. christianity continued the classical symbolism by having the dove (holy spirit) carry back to noah, during the great flood, an olive branch in its beak to let him know that god's wrath on mankind was ending and that land was near. the olive branch as a symbol of peace continues to be used in the modern world. a close-up look at the bald eagle on the one-dollar bill, shows that the bird is clasping an olive branch in its right talon. the UN signals its commitment to peacekeeping on its blue and white flag, which shows a map of the world encircled by twin olive branches.
this seems like as good a season as any to offer an olive branch. to you and to whoever else will accept it.
olive branch with black fruit from our terrace, autignac, france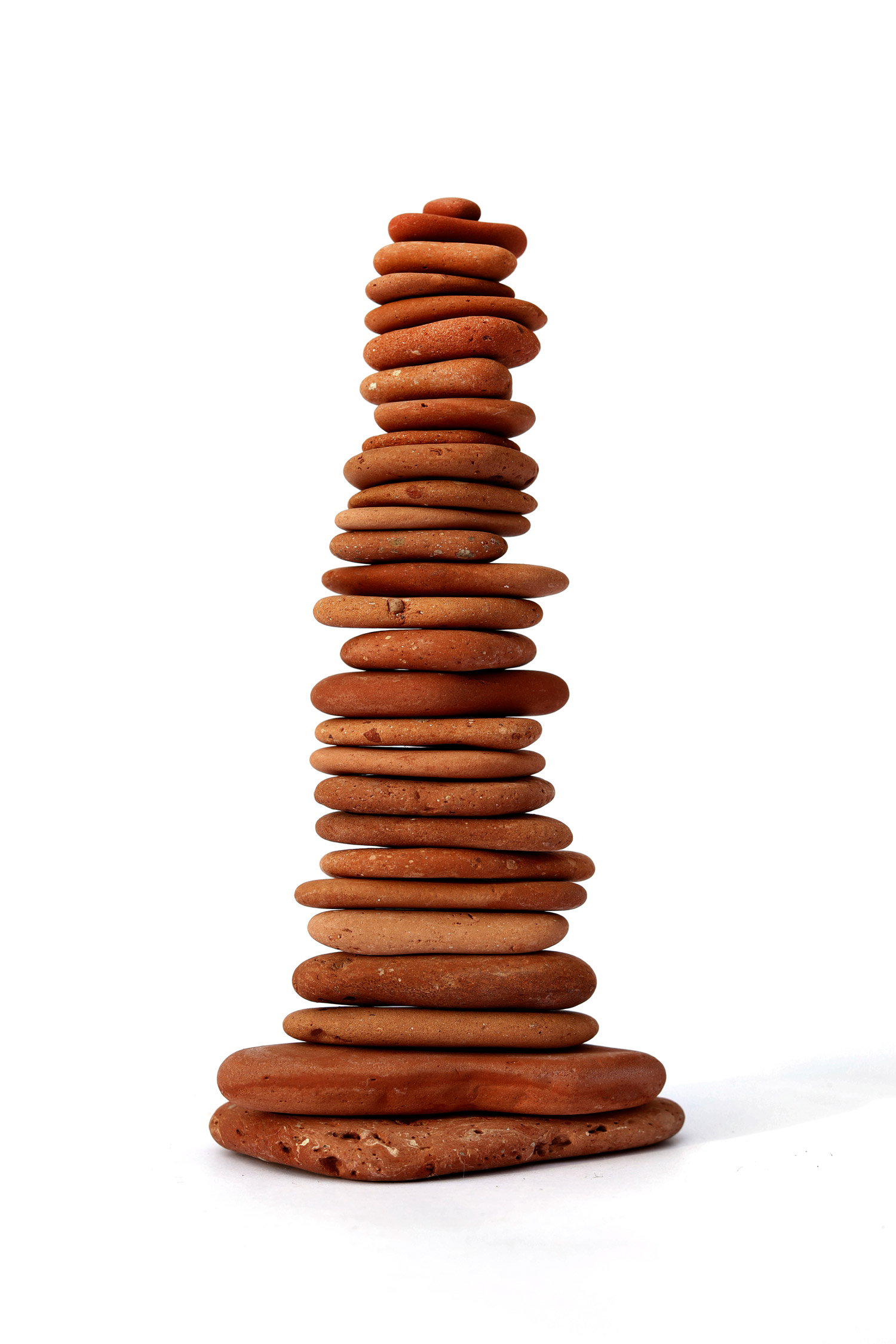 boys
because i had a daughter before my son, for most of my life as a mother, there was either a majority of estrogen in the house (mother + daugher + father) or an equal amount of estrogen and testosterone (mother + daughter + father + son). now, however, my daughter is in california, and the household hormone balance has shifted. now it is two boys and one girl. and so we make things like this. stacking flat rocks as high as they will go without falling, and by-the-by imitating the shape of a phallus. we do that when we are not wrestling, throwing food at each other, swearing like longshoremen, smelling like a horse barn, missing the garbage can with three-pointers that we do not later pick up, leaving dishes on side tables, leaving clothes on the floor, leaving bait in the refrigerator, leaving wet clothes in the washing machine, tossing recyclables into the garbage, plastic into the glass pile, and glass into the plastic pile. and we will not discuss the bathroom at all. but every once in a while, i get a sleepy sixteen-year-old boy who puts his head on my lap and asks for a head rub, and then slowly falls asleep, and all, for the most part, is forgiven.
cairn of beach tumbled roof tiles from sète
no beginning and no end
a wreath is meant to symbolize continuity and the everlasting circle of timelessness. "look at this book full of pressed flowers," i thought to myself today. "they're not going to last forever, but they're going to last a pretty long time." and so here is your wreath of pressed mallow, olive, laurel, fig, and rosemary. i hope you enjoy it endlessly.
wreath of pressed mediterranean flowers and leaves
solstice
i love this day of the year–the winter solstice. i love it because it is the darkest day of the year and there is something about settling in around a fire or a candlelit hearth on the shortest day of the year that is familial in an old fashioned way. i also love it because it is the darkest day of the year, and that means that every day for the next six months gets lighter and lighter. i am a glass half full person who can be ok if the glass is sometimes half empty.
languedoc solstice tree (salvia, fan palm, dogwood, rosemary, pepper tree berries, pepper tree leaves, dried sloe berries, clary sage, seeded eucalyptus, driftwood)