one final sweep
i rented out my house today for a photo shoot with a local company (louise gray)  that makes stunning modern quilts. in preparation for the shoot, i had to do some (okay a lot of) tidying up. so, this photo is a composition of the very last remnants of studio detritus before i made a final clean sweep. spring has now, officially, been made way for.
the third sign of spring
forsythia is one of the sign posts of spring for me. it's actually the third sign after pussy willows and maple blossoms. ok, hepatica and wood anemone. i'm waiting…
forsythia
citrine
the yellow-green of spring's new growth is one of my all-time favorite colors. not because I am particularly attracted to citrusy colors, but because of what the color represents here in the north. there is a tiny little eyeblink of a moment when the grays and blacks and whites of late winter, melt into a hesitant new-growth–green i call citrine, and we know at that point that the corner has been turned, and the green torrent of summer is officially unavoidable.
early understory spring growth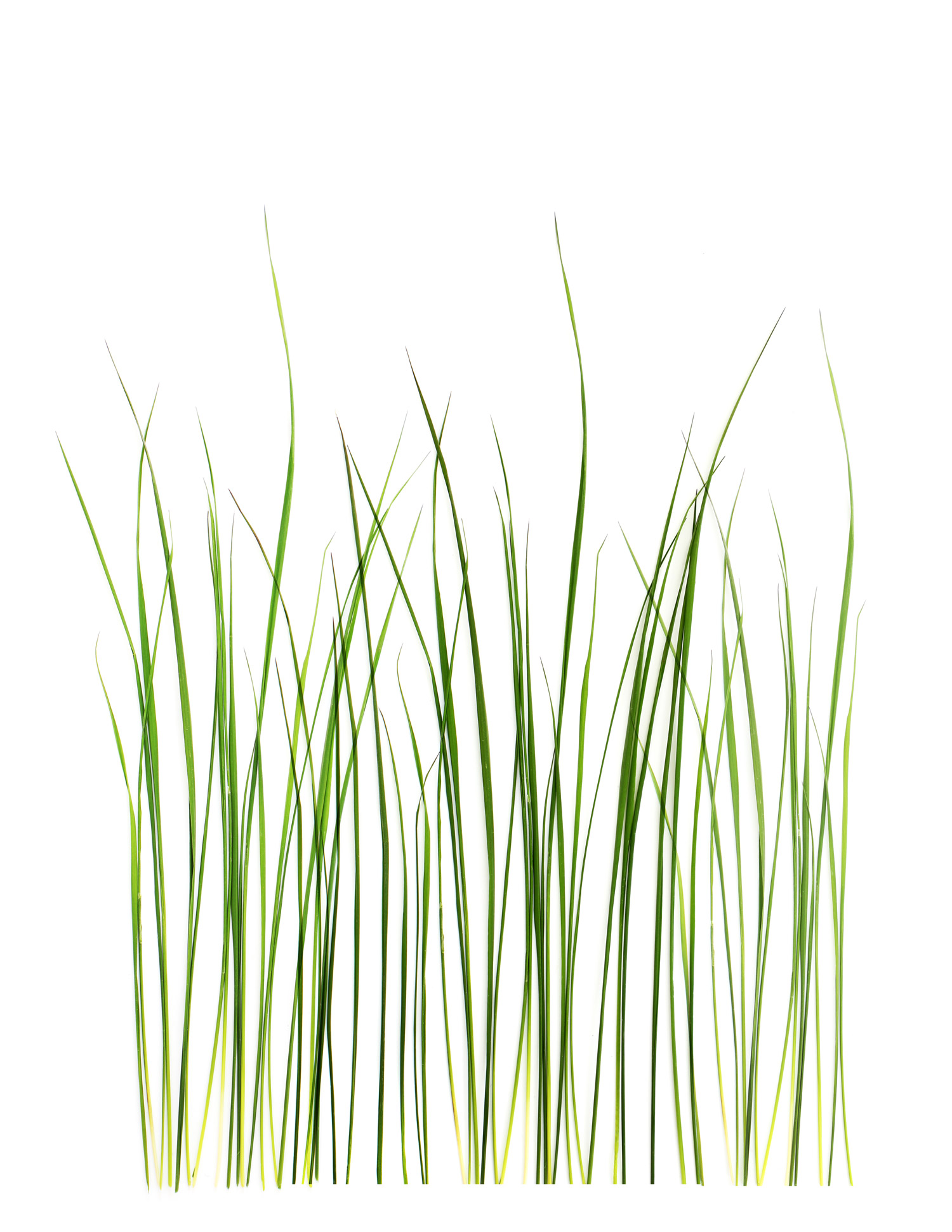 south facing
this is the time of year that we in the north start noticing the difference between north facing slopes and south facing slopes. between north facing walls and south facing walls. between black bottomed bays in lakes (that soak up the heat of the sun and attract fish) and sandy bays (that stay cold). these grasses were up against a south facing wall that has been absorbing and reflecting the spring sunshine for only a few days. these grasses are several weeks advanced on their brethren growing on the opposite side of the same building.
spring grass
what is it?
the other day my husband, steve, and i took a walk down our dock (which is more like a 100 meter boardwalk through cattails) out to the lake specifically looking for STILL subjects. our reasoning was solid–it's spring, there ought to be something happening. but as we walked to the end of the dock, we found little to marvel at. the brown winter cattails were bent over and ragged and no new green shoots were yet visible. the lake was still icy cold and appeared to offer up nothing of note except its crystal clear transparency and the odd plunk of a leaping frog. but down at the end of the dock, in a little bay which is covered in a mat of pondweeds by july, there was a collection of little green pom-poms at the end of slender brown stalks, looking a little bit like truffula trees. steve reached into the achingly cold water and pulled a few of them up, and i decided they weren't interesting enough to photograph, but i kept them in a bowl of water and forgot about them. this morning, i happened to take a look at the bowl, and the little truffula fruits had opened up, and begun to turn into pond milfoil. i fell in love with them, and decided that i need to allow more still blog subjects to sit for several days, and turn from fresh, young samples, into something more mature, or more aged, and more interesting..
milfoil: fresh water lake weed