reaching for the sun
this is the time of year that the cattails that line our boardwalk to the lake reach their maximum height–about 3 meters tall. the plants along the edge of the dock will try to increase their sunlight by reaching into the open space created by the dock. this creates a catherdral-like tunnel with the tips of the cattails on either side of the dock barely touching in the middle like a gothic arch with its pointed crown. as they blow in the breeze a couple feet about my head i feel the same awe the pilgrims must have felt walking, for the first time, into the great cathedrals of europe after weeks of difficult travel. magnificent!
july cattail leaves
more monarda
more monarda, because that's what's happening right now. lilies and irises have come and gone. goldenrod and aster are next. but now if the season of bee balm and black-eyed-susans. interesting to note that bee balm and black-eyed-susans are the exact same color combo as goldenrod and asters. yup, a pollinators two-fer. the two colors, purple and yellow, are complimentary (directly opposite each other on the color wheel), so the contract makes both flowers appear more vivid to the bees than they would appear growing solo. a menage-a-troi where everyone is happy.
purple bee balm blooming
and already it starts
the signs of falling back have already begun. ferns peak early. usually in may at our house. by july they are tired and limp. but they still have a lot of work to do, they need to shift their attention to putting out spores. some will sprout dark brown fronds with spore seedheads, some dot the undersides of their leaves with sporangia, and some produce bead-like capsules containing spores attached to the stalk. even before the first sumac leaf starts getting tinged with orange, the ferns have let me know that the greening season is behind us, and soon we will entering the time of ripening.
interrupted ferns starting to die
tumbled to perfection
playing with pebbles of a certain palette.
beach rocks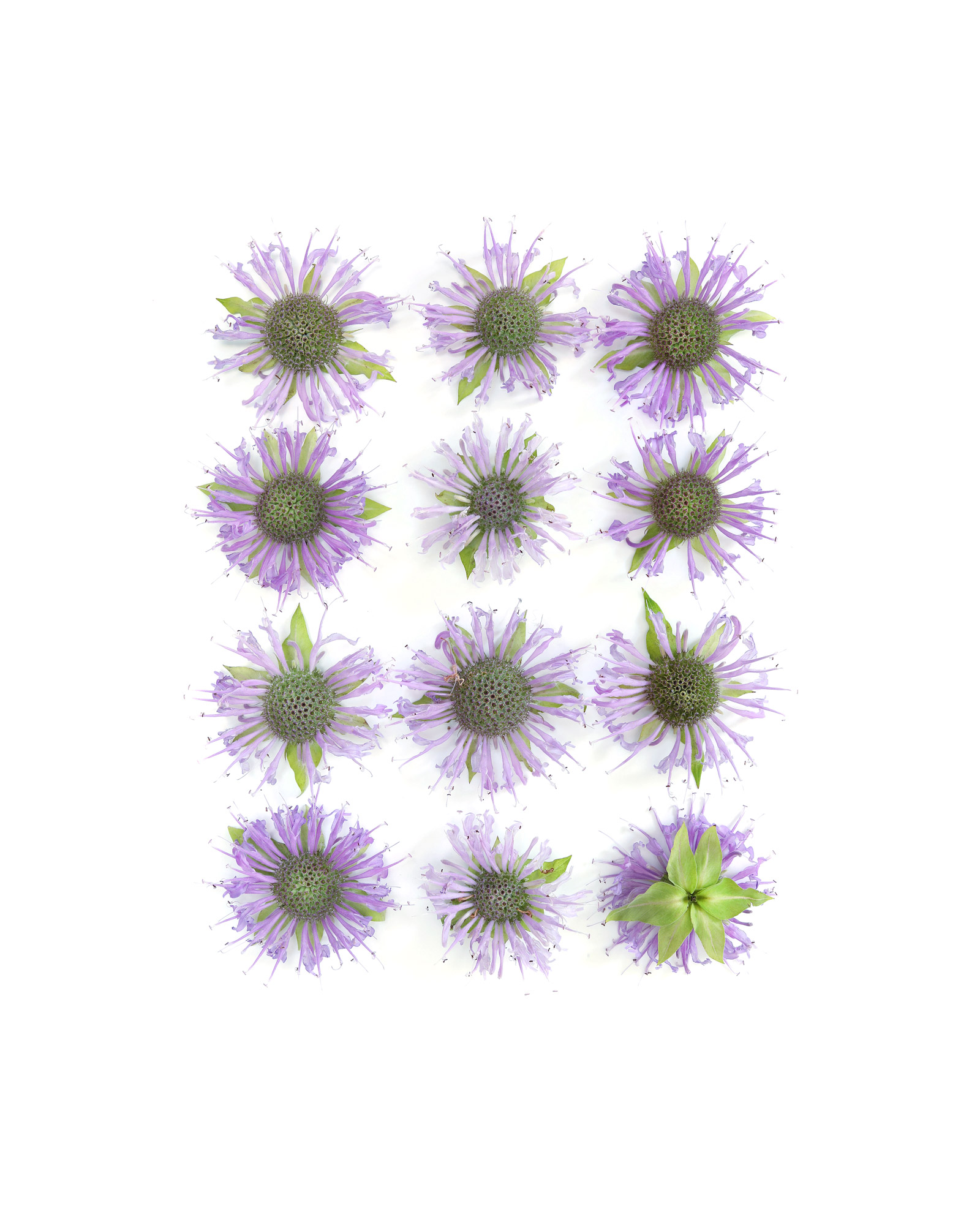 a balm for bees
i've done a lot of profile photos of flowers lately, so i wanted to mix it up a bit. but i'm not sure this flat-lay does justice to the delightful jesters' caps that are bee balm. what i am sure about, however, is that our bees are in love. i have never seen any flowers so busy with pollinators as our little patch of bee balm has been this year. it's a beautiful sight.
purple bee balm (Monarda)
p.s. monarda has a long history as medicinal plant for the native americans of my bioregion (the Dakota and Ojibwe). it has a strong antiseptic action and was used it for multiple ailments.