what holds my attention in this image, is not the overall mushroomyness of the image, but the sumptuous crêpe texture of the of the dried gills. the mushroom caps look like large circle skirts, made from a two-toned beige and cream crêpe textile. you can image them swishing just so as you make your way across the dance floor. i'll take one of those please, floor length, with a cream silk top. thank you. yes, mr. astaire. here i am. in heels.
dried funnel mushrooms
autignac, france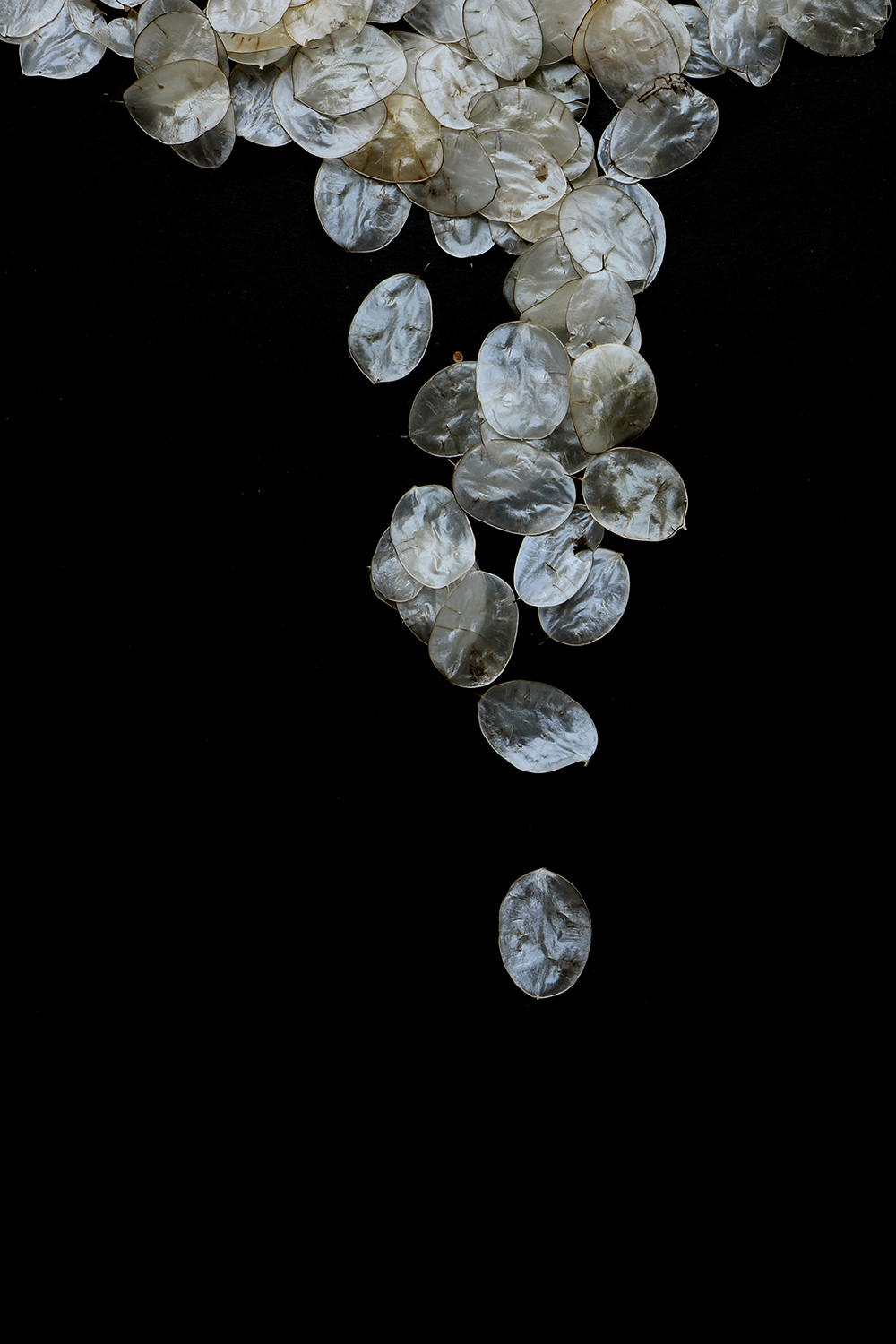 it is going to take a while before i get sick of photographing mostly white objects on a black background. these lunaria seed casings would have looked washed out and bland on a white background. i know, because i tried many times to get a photo that did them justice. then i moved to a new machine and pulled the lever.  the bells started ringing, and the lights started spinning, and a cascade of muted irridescent coins began to fall onto black velvet.
lunaria seed casings
autignac, france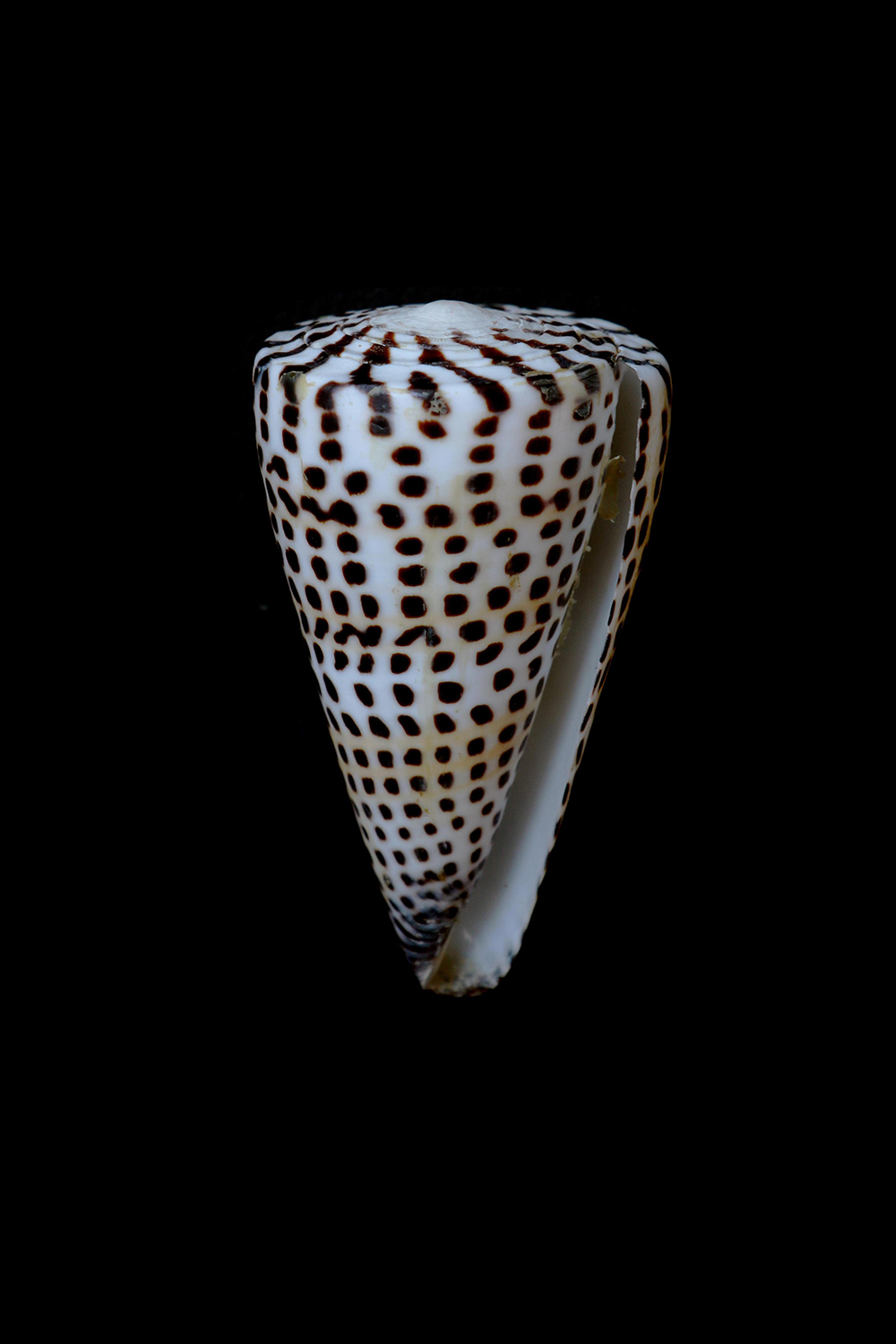 this is the shell of a lettered cone snail, which is a predatory sea snail that hunts and eats marine worms. if you are fascinated by its beauty, as i am, you are not alone. even 5000 years ago in mesopotamia, inhabitants of the first urban settlement, called uruk, made necklaces by stringing cone shells together. beauty is in the eye of the beholder, yes, but sometimes beauty is just right there in front of you.
lettered cone shell (conus litteratus)
uzès, france
what i love about this photo is the animalistic thorny spine that makes you want to see this leaf as something alive and a little bit menacing. it's just a leaf. but it might be something else. beware.
dried teasel leaf
autignac, france
there are few things more exhilarating than a sage green olive grove. and few things more civilized than a plate full of olives, a shallow dish of good olive oil sprinkled over with sea salt, and a loaf of good bread. count me in.
olive tree branches
autignac, france