dead ends
i don't love this image. i tried hard. i cleaned it up. i reshot it. i raised it off the black surface to try to get more definition. sometimes you just do work that's less than your  best, and you have to let it go out into the world. my husband just spent 4 days he couldn't really afford on a food writing piece that he was never super excited about, and that his editors didn't like. nor did he. nor did i. but there's a deadline, and more deadlines after that. and so you turn it in and move on.  you have to remember all those days you spent wondering what it would be like someday if you ever got the chance to make art that people wanted to see. you have to remember that that's what you're doing right now, and that, even at the end of a dead-end day, it's dreamy.
winter fern frond
chew toy
i left this pheasant wing in my studio after photographing it, thinking hard about how i would try to describe its beauty, which manages to be both subtle and showy at the same time, both broadly colorful and intricately patterned. later we had friends over and they brought their siberian husky, who trotted around the house, familiarizing herself with all the new smells, and who, in the process, simplified the task of describing this wing. it is a chew toy.
male ringed-neck pheasant wing
pedestrian
this very (non)exotic plant was growing in a manicured row along the foundation of the minneapolis ywca. just to be clear, still blog is about nature, but nature is not always about wilderness.
firethorn bush twig (Pyracantha)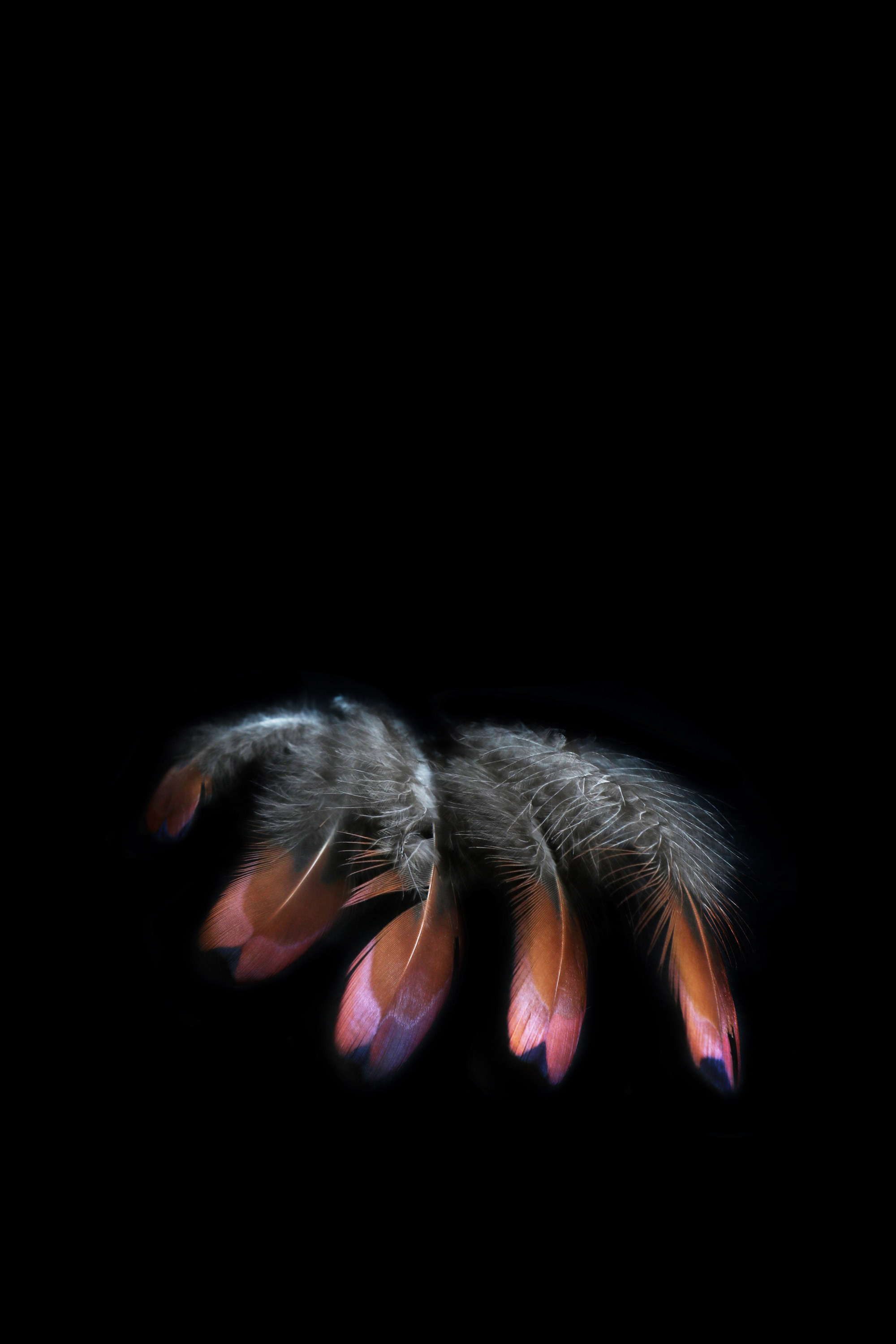 you know what i mean
my husband is a hunter and lover of wild game. but when his friend texts him, without explanation, a photo of a pheasant he just shot, and steve texts back one word, "yes," what he means is, "yes, mary jo wants the feathers."
pheasant feathers
white
these are white feathers. i'm hardly sure what that means anymore, after removing the "white" paint from my walls this fall, and replacing it with paint that was so much whiter it made the previous paint look a deep buff-peach. these feathers happened to catch some late afternoon light in mid-november in minnesota. at the same time of year in southern france they would have had a faint magenta hue. north of here, perhaps a bit more blue. i'm beginning to think white feathers have terroir, they are so susceptible to local conditions.
white mallard feathers