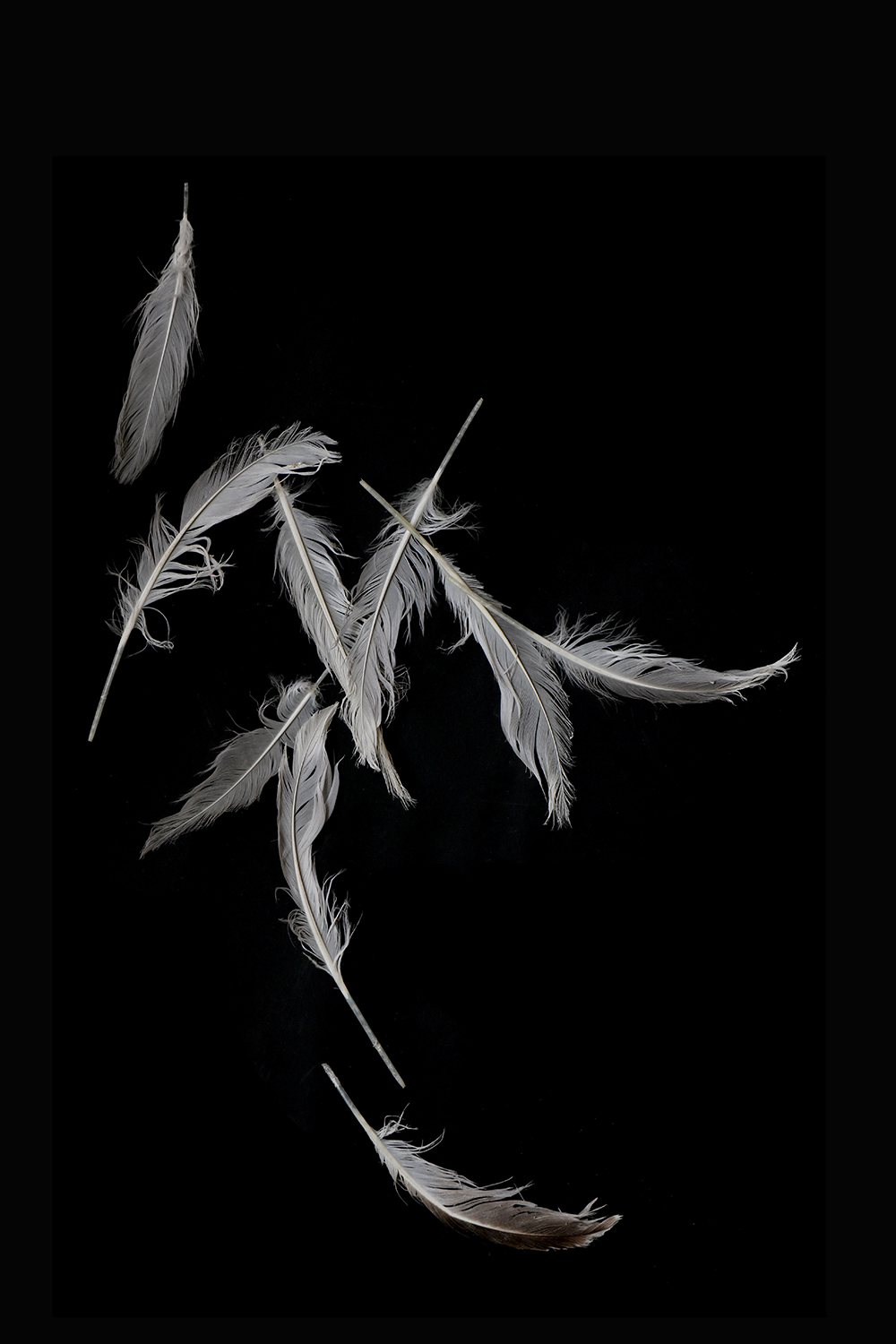 one of the reasons i have been so anxious to try this new format is that there is a small but significant segment of the color spectrum that i have not had a chance to explore while working on a white background. in my old format, these feathers would have looked dull gray, or possibly even like dirty white feathers set against a brighter white background. but now, against black, they get to show off their lustrous sheen to offset an air of slightly windblown bedragglement. They are happier, more self-confident feathers against a black background than they would have been against white.
beach feathers
sète, france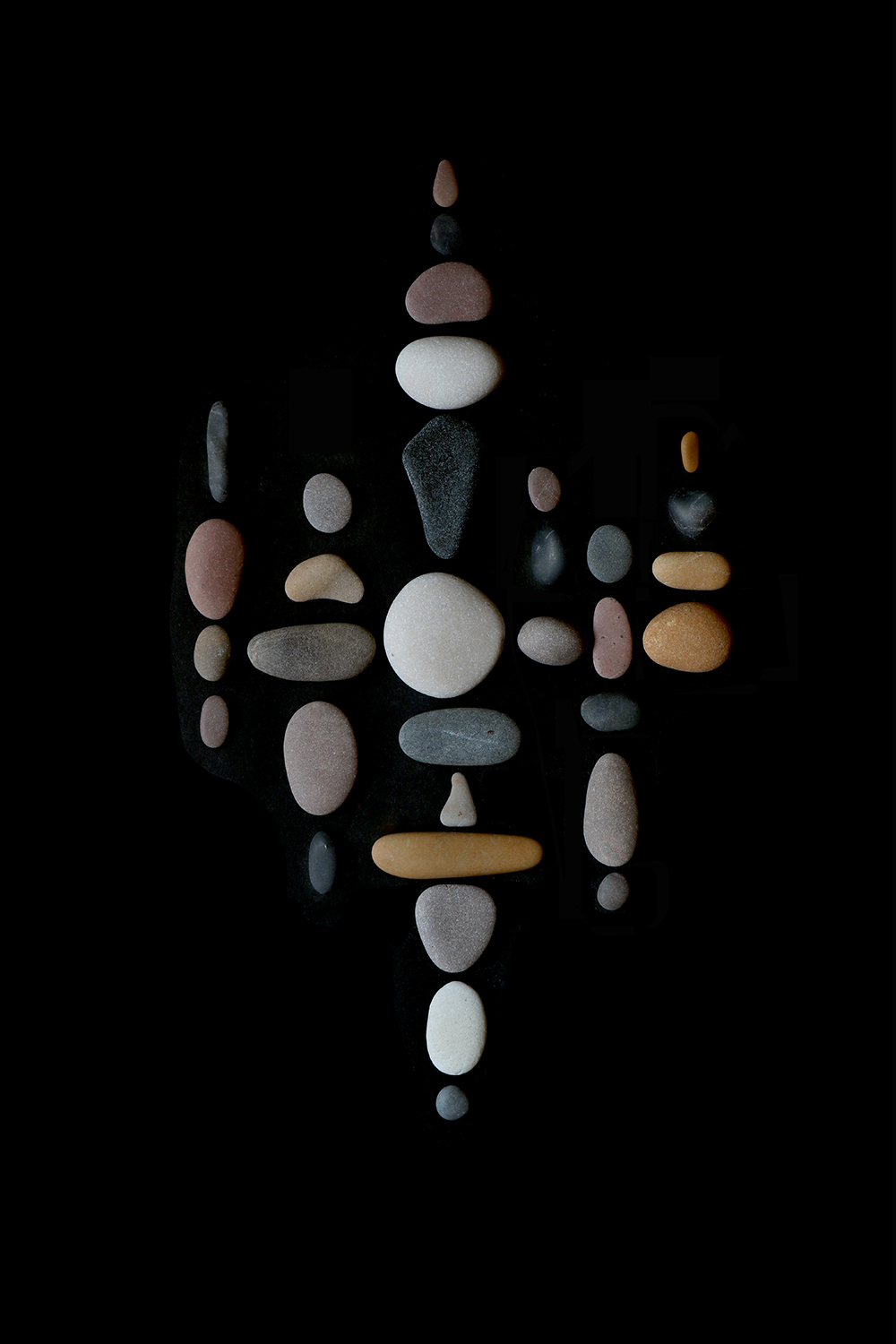 i know there is a long human history of using arrangements of stones to mark special places and commemorate special events. i know that there is potentially some symbolism in my choice of symmetry and form and color here. i want very much to provide the key that will elevate this assemblage into a higher and more meaningful experience. but i collected them originally because they each had luscious, satisfying textures and felt good in my hands. then i organized them on a grid, like a good engineer, and continued to play with them until they met some internal definition of the word beautiful. and i stopped there. if you want more, the ball is in your court. let me know what you come up with.
beach rocks
sète, france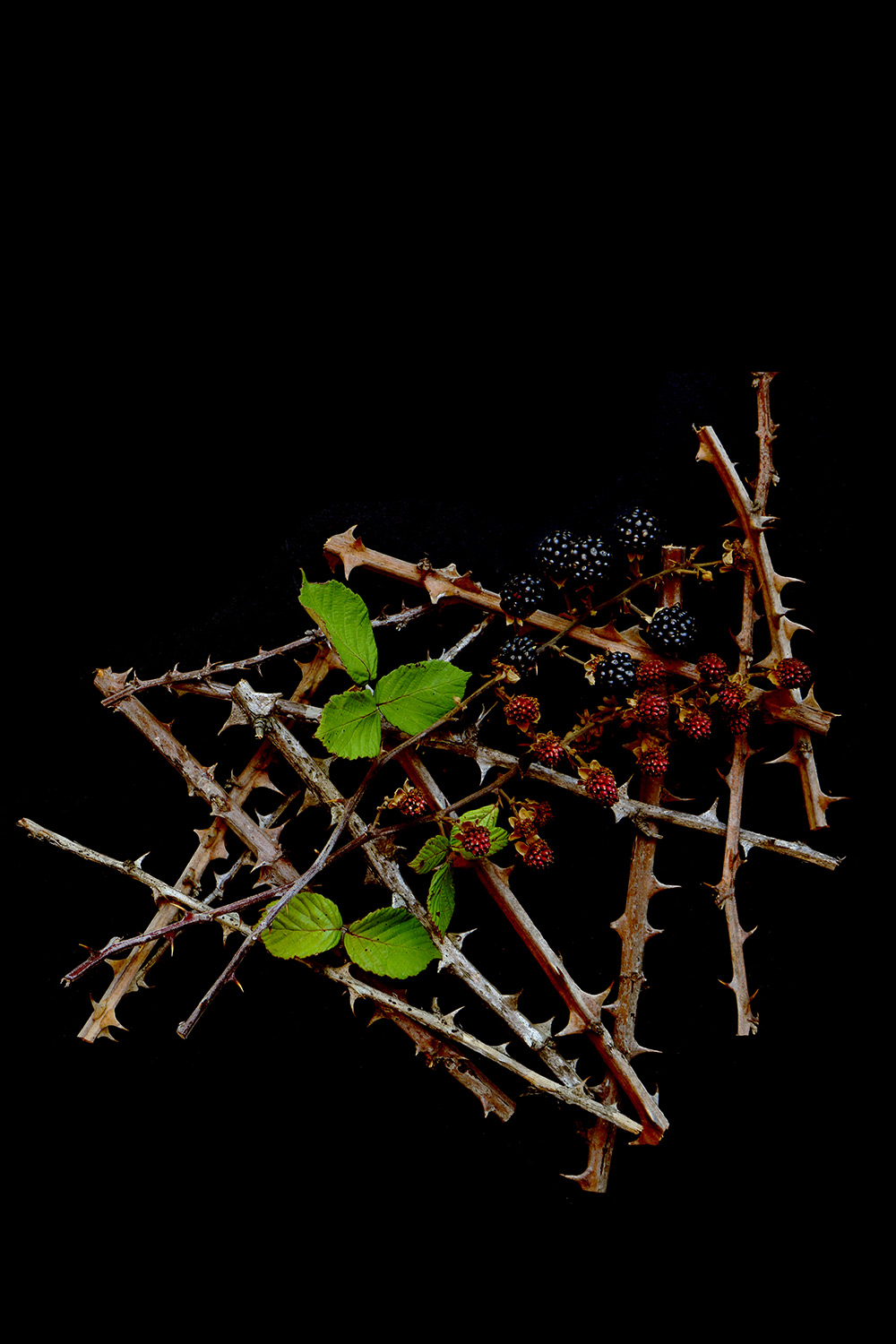 when something is as delicious as a fresh blackberry, it only makes sense that nature would try to protect it by starting an arms race with the local omnivores. i can report that deterrence only got the local blackberries so far this fall. there were some heavy losses on the their side of the battle.
wild blackberries
autignac, france
every thursday morning at 9 am our fishmonger, monsieur sauzet, shows up in the village square to sell us fresh fish his sons have caught the previous day. Buying the fish is usually just the beginning of the process. They are always whole, and so we have to gut and clean them, or fillet them, or, in the case of squid, pull their heads off, scrape off their skin, scoop out their insides, and slip their beautiful, clear cartilaginous spines out from along their backs. they look like willow leaves, and it is worth all the rest of the work to accumulate a small pile of those spines on the sideboard next to the sink. a little magic in the midst of minor drudgery.
squid spines
autignac, france
sometimes on a tough day, when i'm a little bit physically slumpy, i wonder if simply raising my arms and arching my back would change my thoughts. this purple heart plant seems to have the right idea. adopt the posture of celebration, and count on celebratory things to follow. of course, on those tough days, what you really want to do is just sort of keep slumping. and drink lattes. oh and find someone to blame. there's almost always someone to blame. and that feels good.
purple heart (aka wandering jew) tradescantia pallida
auitgnac, france