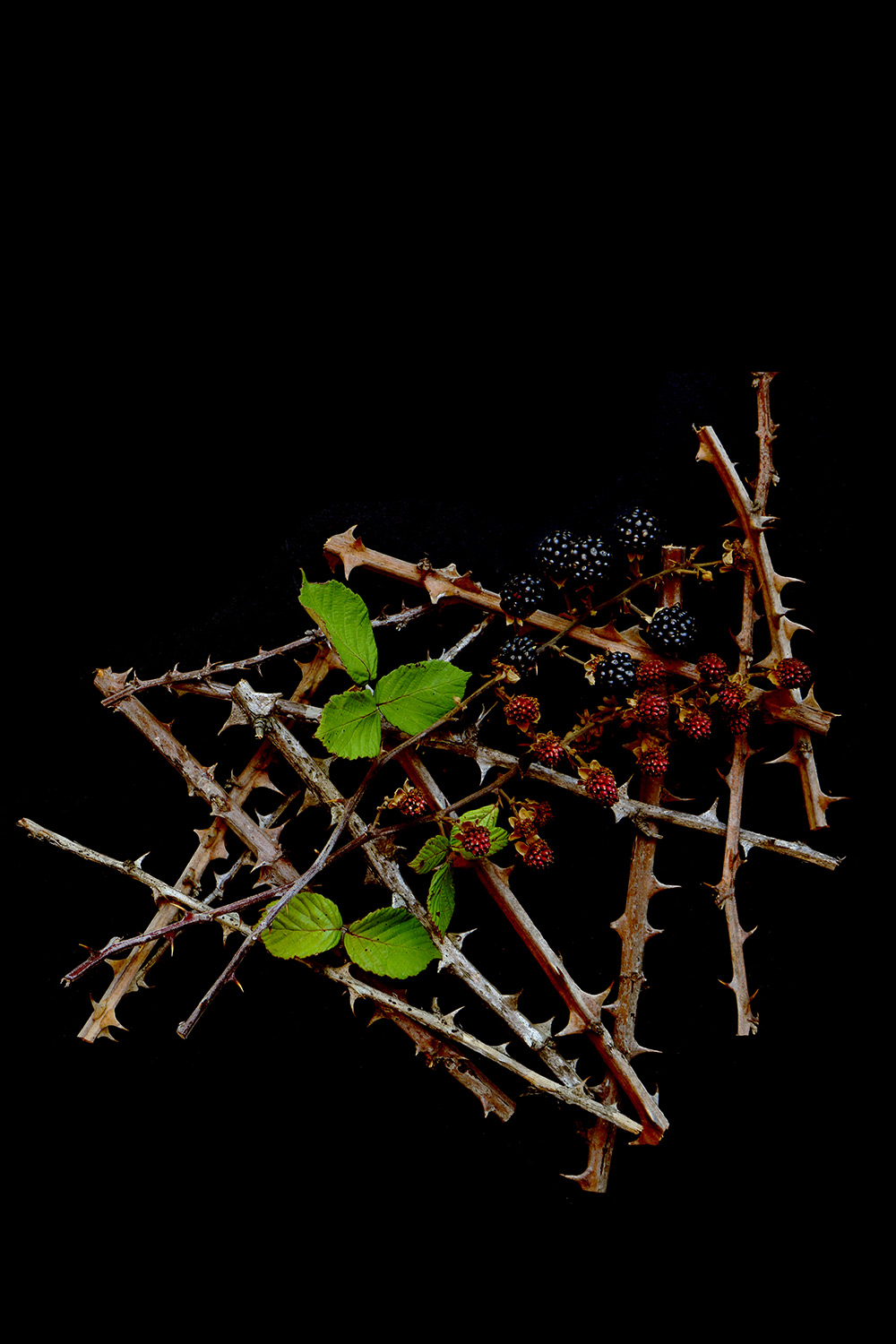 when something is as delicious as a fresh blackberry, it only makes sense that nature would try to protect it by starting an arms race with the local omnivores. i can report that deterrence only got the local blackberries so far this fall. there were some heavy losses on the their side of the battle.
wild blackberries
autignac, france
every thursday morning at 9 am our fishmonger, monsieur sauzet, shows up in the village square to sell us fresh fish his sons have caught the previous day. Buying the fish is usually just the beginning of the process. They are always whole, and so we have to gut and clean them, or fillet them, or, in the case of squid, pull their heads off, scrape off their skin, scoop out their insides, and slip their beautiful, clear cartilaginous spines out from along their backs. they look like willow leaves, and it is worth all the rest of the work to accumulate a small pile of those spines on the sideboard next to the sink. a little magic in the midst of minor drudgery.
squid spines
autignac, france
sometimes on a tough day, when i'm a little bit physically slumpy, i wonder if simply raising my arms and arching my back would change my thoughts. this purple heart plant seems to have the right idea. adopt the posture of celebration, and count on celebratory things to follow. of course, on those tough days, what you really want to do is just sort of keep slumping. and drink lattes. oh and find someone to blame. there's almost always someone to blame. and that feels good.
purple heart (aka wandering jew) tradescantia pallida
auitgnac, france
oh we sort ourselves into colors, don't we? even though we're all just tide-tossed shells.
mediterranean clam shells
the beach at sète, france
nobody here looks as old as they actually are. if you see someone who looks 65, you should assume he or she is probably 70-plus, if not 75 years old. there's an 84 year old ex police officer up the street who takes a bike ride every day down the hill to check his garden and then climbs back up again. all i'm saying is, i have seen the people here, and i have seen the vines. and i am starting to suspect that we have a "picture of dorian gray" situation going on. out in the fields, the vines just keep looking older and older, and the villagers eat cheese and drink wine and never age.
grape vine stump
autignac, france