ghosting
i just learned the term ghosting recently. it's what happens when you have a text relationship with someone and then suddenly they stop texting and disappear. it's a new part of relationships that i'm glad i don't have to deal with. all that uncertainty and all those unanswered questions. on the other hand. about this time of year, i start getting the urge to do some ghosting myself. just sort of drifting off in to a creative corner somewhere, where no one can find me for a while.
snow drift
context
with a husband who's a food writer, the subject of taste, and how it changes with context, comes up fairly frequently. i have an autoimmune syndrome that makes my mouth very dry and i'm sure as a result that i taste things differently from him, and from most others. how then do you decide what tastes "good" or "right" if everyone is tasting something different? this teasel is another example of the power of context. this was my first still blog subject, in france, against a white background, at a time when i was taking prospective test shots to decide whether this idea would even work. so even though i know wild teasel is an invasive pest in parts of california, i always see its prickly, arthropod shape as something to love like family, or like that ugly first dog with a snaggletooth underbite whom no dog since has ever really replaced.
wild teasel comb (dipsacus)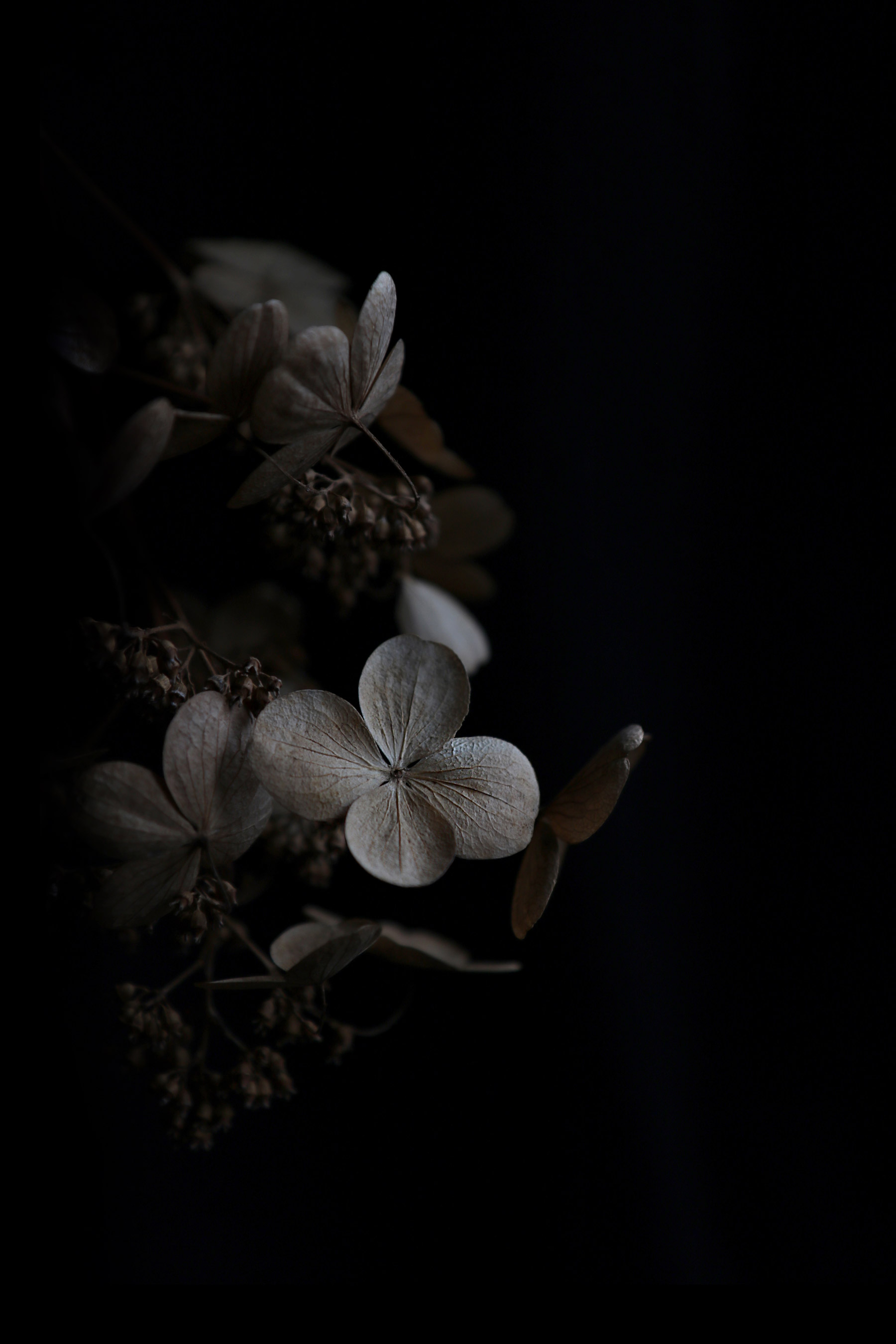 sidelight
so of course, now that i have decided to switch back to a white background, i am seeing all the things i love about black. like the veiny details of this hydrangea flower, that are amplified by the side lighting that works so well against a black background. it's like i just decided for sure to break up with my high school boyfriend, and now he's driving away and i'm so, so sad.
lacecap hydrangea in winter
hope and its opposite
dried bract and empty seed pods, hanging next to buds full of sap. it's good to see both sides of the optimism/pessimism spectrum. i was a bud who married a bract. and now we are both a little of both. which is a kind of growth all by itself.
winter basswood branch with buds and seed bract
weatherbeaten
this wasp nest looks a little weatherbeaten, and it reminds me of a weatherbeaten cabin out there somewhere in the north woods, grayed by wind and snow and rain, with a couple of shutters hanging cockeyed. i've never really thought about the word "weatherbeaten," but it's a good word. here in the north, we pride ourselves on our immunity from the excesses of weather that would leave people from other regions prostrate. but the weather does beat you here. it throws punches, and scratches your skin, and issues threats. we fight back. but we are all a little bit weatherbeaten.
paper wasp nest