the shotgun approach
i am a rapid prototyper. part of what i love about having to create a daily image is that i can send out a lot of images into the world, and let their accumulation generate a few really good results, rather than agonizing over every photo in order to make perfection every time. but sometimes i do wonder who is out there, and what effect these daily posts are having, and often assuming that the effect is, if occasionally grateful or intense, quite localized and small. then one of the thousands of little shotgun pellets scores a direct hit, and I get to open the new york times, as i did yesterday, and see my nature photos, printed on sheets i developed with target corporation, on a bed in a beautiful minimalist house on orcas island. and that is joyful fuel for a lot of work over a lot of months to come
common mullein (Verbascum thapsus)
steal like an artist
one of my favorite books is "steal like an artist" by austin kleon. it was one of my first and lasting inspirations. today, i am stealing like an artist. i can't remember where i first saw the prototype for this image, but it was very similar. two folded leaves placed in such a way that they look as if they are overlapping, but also contain enough evidence, if you look closely enough, to show that they are in fact folded and not touching at all. to whichever artist first came up with this idea, thank you, and i hope the universe has been good to you.
folded (unidentified) leaf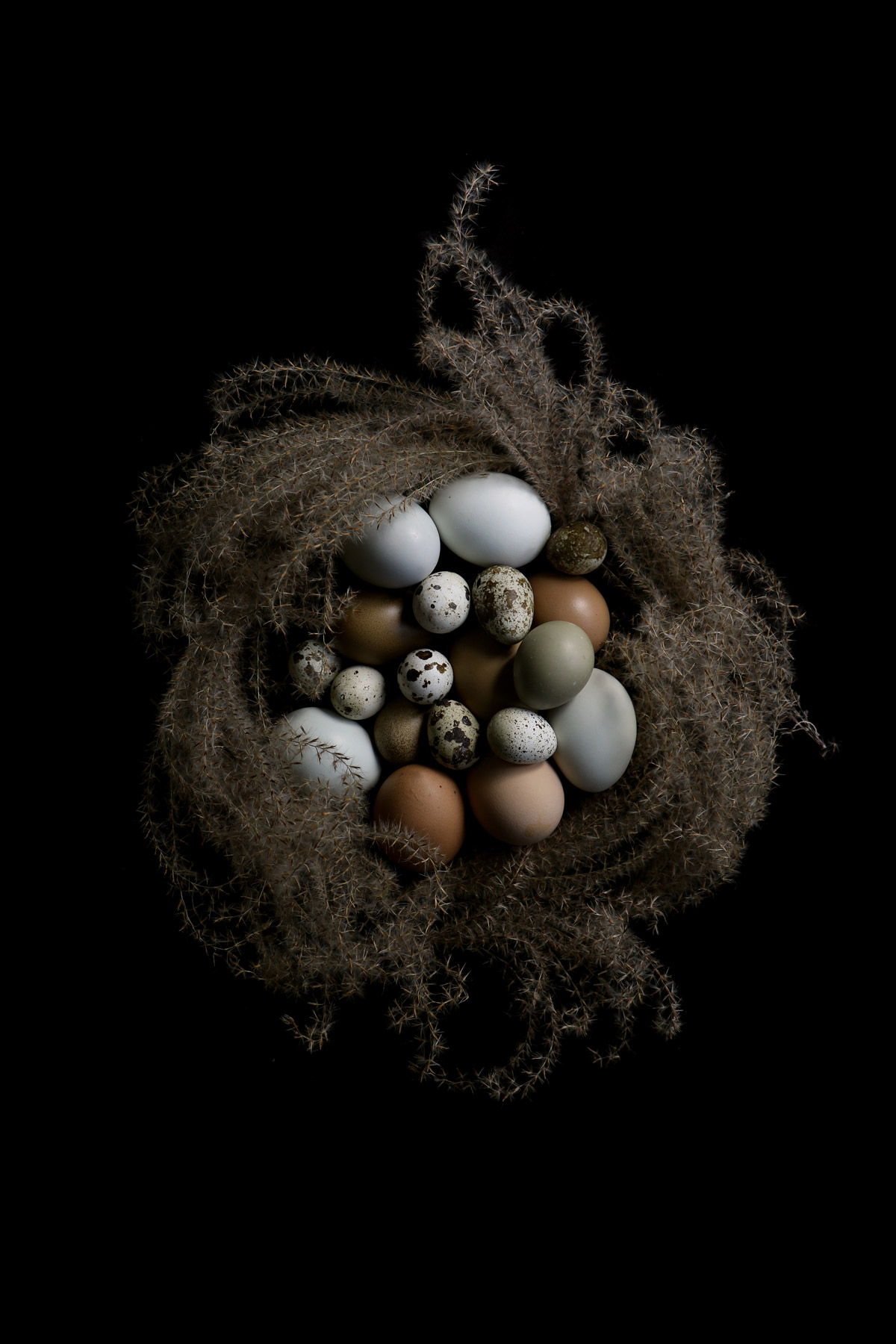 a nest for everyone
let us all, individually and together, be a soft place, where eggs of different colors, shapes and sizes feel safe gestating, and hatching, so that they may bring us the unequaled joys of being surrounded by a fractious and noisy mixed brood.
egg collection in nest of prairie grass seed heads
interspecies love
i sometimes talk about trees and plants as friends. if that makes sense to you, then it just does. and if it doesn't, then it maybe never will. but i see this photo, and i think about winter walks in silent landscapes that fill me with a vast and enveloping sense of being alone. in places like that, i can look at the friendly red of a dogwood, or the patient elegance of a leaning birch tree, or the strangely summery green of a juniper, and i feel accompanied in almost the same way as if i had a friend walking beside me, and my loneliness is relieved.
paper birch bark, juniper, and red dogwood
hello. goodbye.
rain and wind has beaten almost all remaining autumn color to the ground (except for the tenacious oak leaves, many of which will stay on until the new growth pushes them out next spring). in their place, are the grays and browns of tree trunks, twigs, cattail stalks, and bracket fungus. this is my palate now, for a little over four months.
miscellaneous autumn finds: bracket fungus, wasp nests, autumn leaves