the most wonderful time of the year
i'll trade you christmas for tomato season. i'll throw in mother's day and valentine's day too. deal?
tomatoes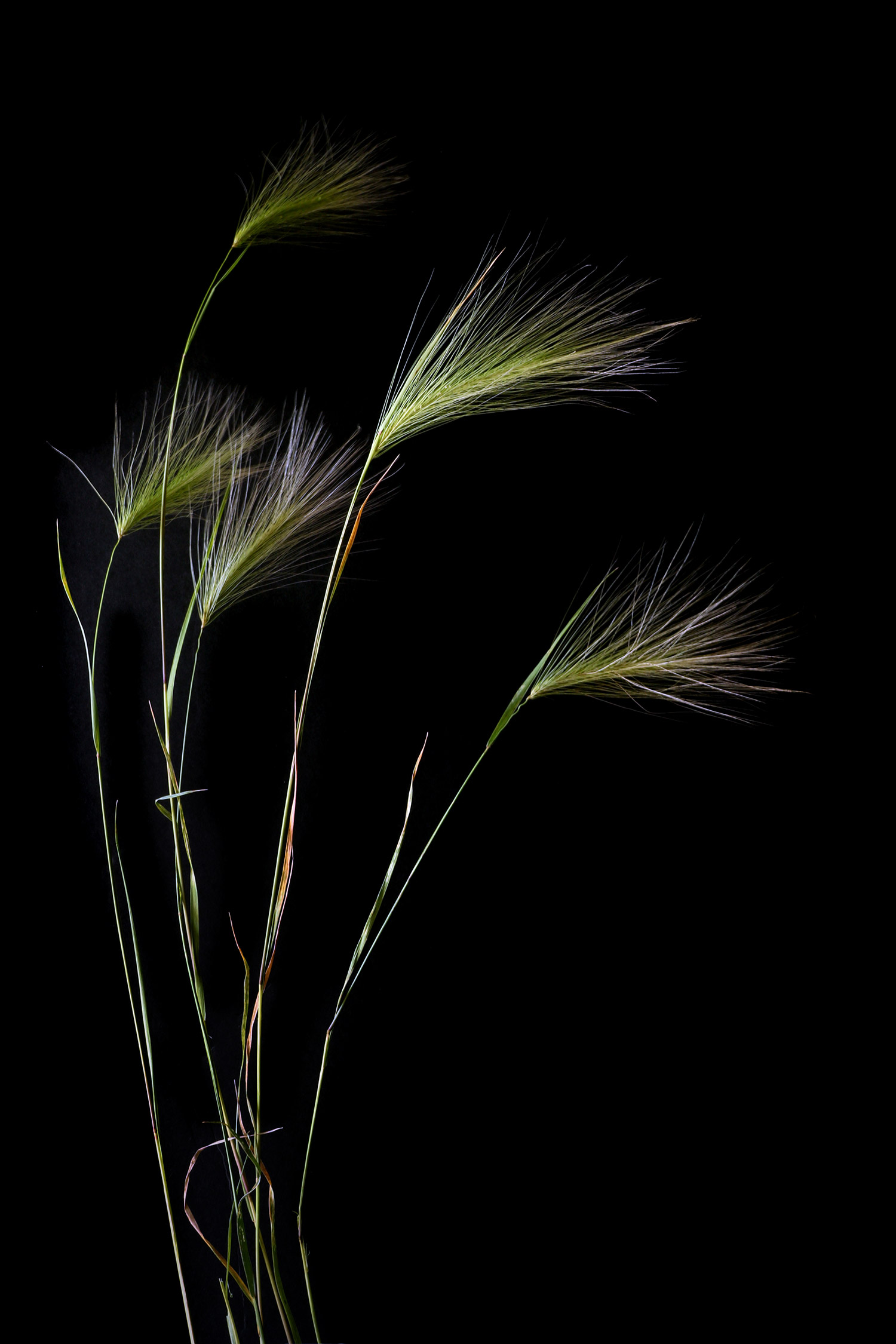 this is your annual reminder
i know i see this plant every year, and i'm pretty sure i look it up most years, and yet right now it is everywhere, from roadsides to prairies to medians to ditches, and i just had to look it up again, like that third cousin's husband at the family reunion where, every year,  you have to put your mouth near your husband's ear and stage whisper, "don't look now, but what's the name of that guy in the cargo shorts and the bad goatee, the one who's married to margo?"
foxtail barley (Hordeum jubatum)
close to home
this bird of paradise plant has been slowly growing monstrous over the last three years. it has sat quietly in a huge pot in the corner next to my desk, not saying a word. today, suddenly, out of the blue, it ended its silence, and shouted, "STILL blog!" i jumped a bit in my desk chair, and then got busy gathering my tripod, my camera, and some black tagboard.
bird of paradise leaves
misdirection
if i told you this was a nodding trillium, would you disagree?  i didn't intend to make that connection with this photo, but something about that tucked-under blossom hiding beneath broad green leaves must be an evolutionarily advantageous trait. or maybe just a weird mutation, a bowlful of lemons that a few plants managed to turn into lemonade.
baby and juvenile milkweed seedpods
sucker lake regional trail, shoreview, minnesota
the advantages of shade
our yard is so tightly surrounded by such old trees that almost no full sun falls on any part of our property. i have long thought this a disadvantage because it means we can't really grow a garden, which means i can't really enjoy late summer tomatoes in the quantities i require, without turning them into a habit more expensive than cocaine. but i just googled "japanese beetle" to try to get a sense of what ate these aspen leaves, and the hatred and vitriol directed at these little beetles in garden blogs and on university extension websites appeared to be rivaled only by the comments section of a political article defending one of the two candidates for US president. if one species of beetle is causing that much frustration out there, then maybe i'm happy after all that i don't have a fragile little vegetable garden, and that instead my yard grows trees and brush in such profusion that the japanese beetles don't have a chance.
beetle eaten poplar leaves
sucker creek, shoreview, minnesota