x's and o's
it just depends. sure this could be a page full of x's, full of prohibition. forbidden. do not enter. no you can't. or it could be the universe showing its love. encouraging you with a page full of blown kisses. xoxoxo. without the o's. your choice. i've made mine.
autumn locust leaves
a new family member
for two days i have been helping a friend of mine do the finishing interior design touches for a new cafe in saint paul that opens tomorrow morning. saint paul is the nerdy little brother to popular and flashy minneapolis, and i have a soft spot for underdogs, so i like to support saint paul whenever i get a chance. i've been running around town buying all those things you need at the eleventh hour of any interiors project like cord covers, dent remover, polish, plants, pillows, and pots.  among my many errands today was a trip to the local floral wholesaler, where this moody little rubber tree plant caught my eye. the rich, earthy palette somehow fit my mood exactly for this holiday season. so . . . one for me, and one for the cafe. i called it compensation. don't know how much that translates into in terms of hourly wage. don't care.
rubber tree plant (Ficus elastica)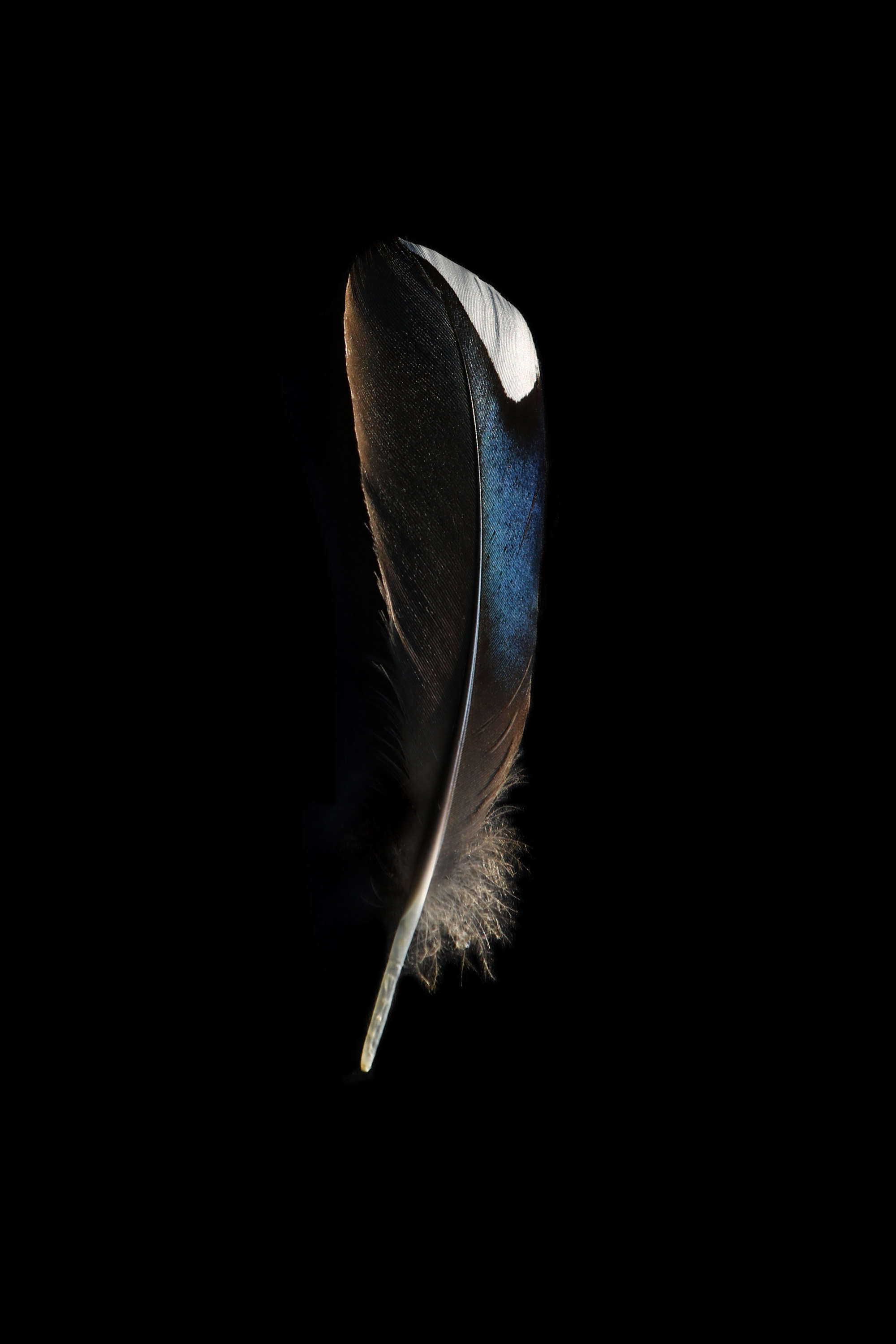 why iridescence?
i always figured male mallards had iridescent feathers so they could compete for female attention. but i just discovered that some scientists think iridescence can confuse predators, improve water repellence, reduce friction, and help with thermoregulation. so maybe they aren't just show-offs after all.
mallard feather
what's next?
it's getting time to decide what to do with still blog next year. i won't even pretend that there's a chance i will give it up. it's like one of my limbs at this point, and stopping would feel very much like an amputation. but i'm not sure i've done justice to my black backgrounds this year, and i'm finding i'm missing working on white. on the other hand, i don't necessarily want to just go back to the past. i'd like to find a way to "retreat forward" if that makes sense. i don't have any answers right now, but i'm grateful to have you along for this ride, and i hope to continue to earn your visits, and your inspiring company. stay tuned.
common mullein seedhead
stored energy
occasionally i get the feeling that i have expended too much creative energy and not added to my reserves. i say that i'm tapped out, or that my well is try, and it's time to fill it again. but that might be too shallow an image. last year when we were in france it was as if i was undergoing a huge seasonal rebirth. my creative energy felt completely replenished and almost endless. i wonder if the narcissus bulb isn't a better way to think of this. a long effortful growing season, and an equally long regenerative retreat. our household tends to live in seasons already. i might add my creative growing season, and my season of retreat back into my bulb, to our family calendar.
paperwhite bulb