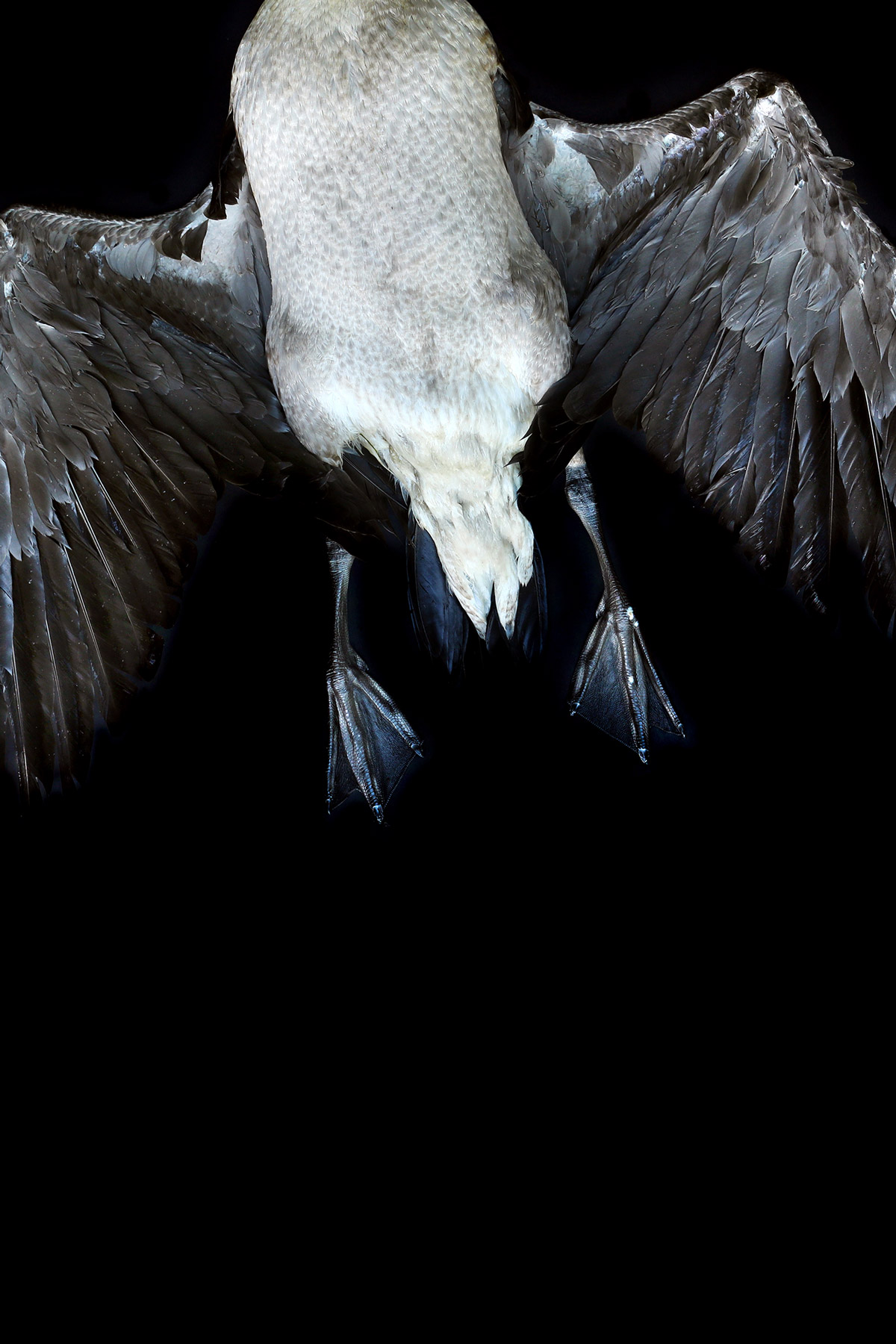 fly away
my son came upon this goose in the shallows of our lake. there was a time not too many years ago, when a son coming upon a goose killed by a snapping turtle would have run back to the house to shout the news. but it's 2017, and so instead my boy took a photo with his iphone and texted it to us with the commentary, "wtf." it was a particularly contemporary form of engaging our interest. but interested we were, and the whole family trundled down to the lake to look at this thing we had never seen before. i won't describe the goose's injuries except to say that it had clearly dipped its head below the water to eat some weeds, and was never allowed to pull its head back out of the water in this lifetime. i have tried to photograph its beautiful mottled belly and powerful wings in a way it might like to be remembered by. i'd like to think it has good memories of this pose, flapping hard, just over the surface of a flat evening lake, on the way toward sleep.
canada goose killed by snapping turtle
turtle lake, shoreview, minnesota
blueberry season
i had to do some talking to get my husband to pick this premature little bunch of unripe blueberries. blueberries in his world, are for eating, and eating ripe and tart and sweet. but i'm sorry. look at that color. and that dusty bloom. and the green of that green, and the lavender of that lavender.
lowbush blueberries
turtle lake, shoreview, minnesota
for all the wrong reasons
we have one of our best minnesota herb gardens in years right now, for all the wrong reasons. reason #1 is that we are newly chicken-free, which means we no longer have freshly laid eggs on our counter, nor the peaceful evening sight of chickens scritching for bugs in the back yard. that also means, however, that that there are no chickens taking dirt baths in the pot of basil, or eating the parsley down to stems. (i will update everyone more thoroughly on this subject soon, since i know how attached we all became to a certain bossy hen named glimmer.) reason #2 is that we normally don't bother with a summer herb garden in minnesota, because we know we will be spending the fall in southern france, where steve will harvest wild thyme from a local hillside, and grow woody, pungent rosemary, bay laurel, basil, sorrel, chives, savory, sage, hyssop, and chervil on our back terrace. we are not going to france this year, and so our minnesota herbs, sadly, are spectacular.
bouquet of kitchen herbs
turtle lake, shoreview, minnesota
malvidin is responsible for the blue color found in this geranium. it is also responsible primarily for the color of red wine. which makes it doubly beautiful to me.
"johnson's blue" geranium
exotically  common
my husband (@sjrhoffman) is a food writer. he was recently consulted about the southern French ritual of drinking pastis, the anise flavored drink that is ubiquitous in hot mediterranean cultures. his reply to the editor got me thinking about wild fennel (which is a big part of how most pastis is flavored) and how it grows wild on almost every summer roadside in the midi, and how it used to whip at my elbow if i rested my arm on the open car window sill. for me, more than tomatoes, more than anchovies, more than garlic, more even than lavender, wild fennel is the beating heart of southern france.
wild fennel with land snails
languedoc, france