something into something else
some of the purest fun of doing creative work is the childish magic of seeing something turned into something else. it gets me every time.
misfit christmas tree: vine tendril, red cedar, bittersweet nightshade, wood fern, protea, burning bush, crabapple
sea urchin mums
these chrysanthemums took not weeks to dry, but months. they were not an accident. i really wanted to dry them, but after a week, and then another, and then forgetting about them for a couple of weeks, only to find them in the basement still limp and pastel colored, i decided that i was in the process of trying to dry a succulent, and i sort of gave up. and then one day, doing laundry, i looked over and saw five straw colored mop heads over on my countertop, and when i turned them over, i thought to myself, "i've just made sea urchins out of mums!" and it was all suddenly worth the wait.
dried chrysanthemums
joe's composition
i asked my 15 year old son to help me make a STILL blog photo this afternoon. and to my astonishment he said sure. this is what he made. and it took him less than 10 minutes. when i asked him how he chose what to put into the composition, he said "things with interesting structure." he was so matter of fact, and so sure of himself, and so unselfconscious. apparently, i need to get out of my own way, and invite my inner 15 year old into the studio more often.
assorted bits from my desk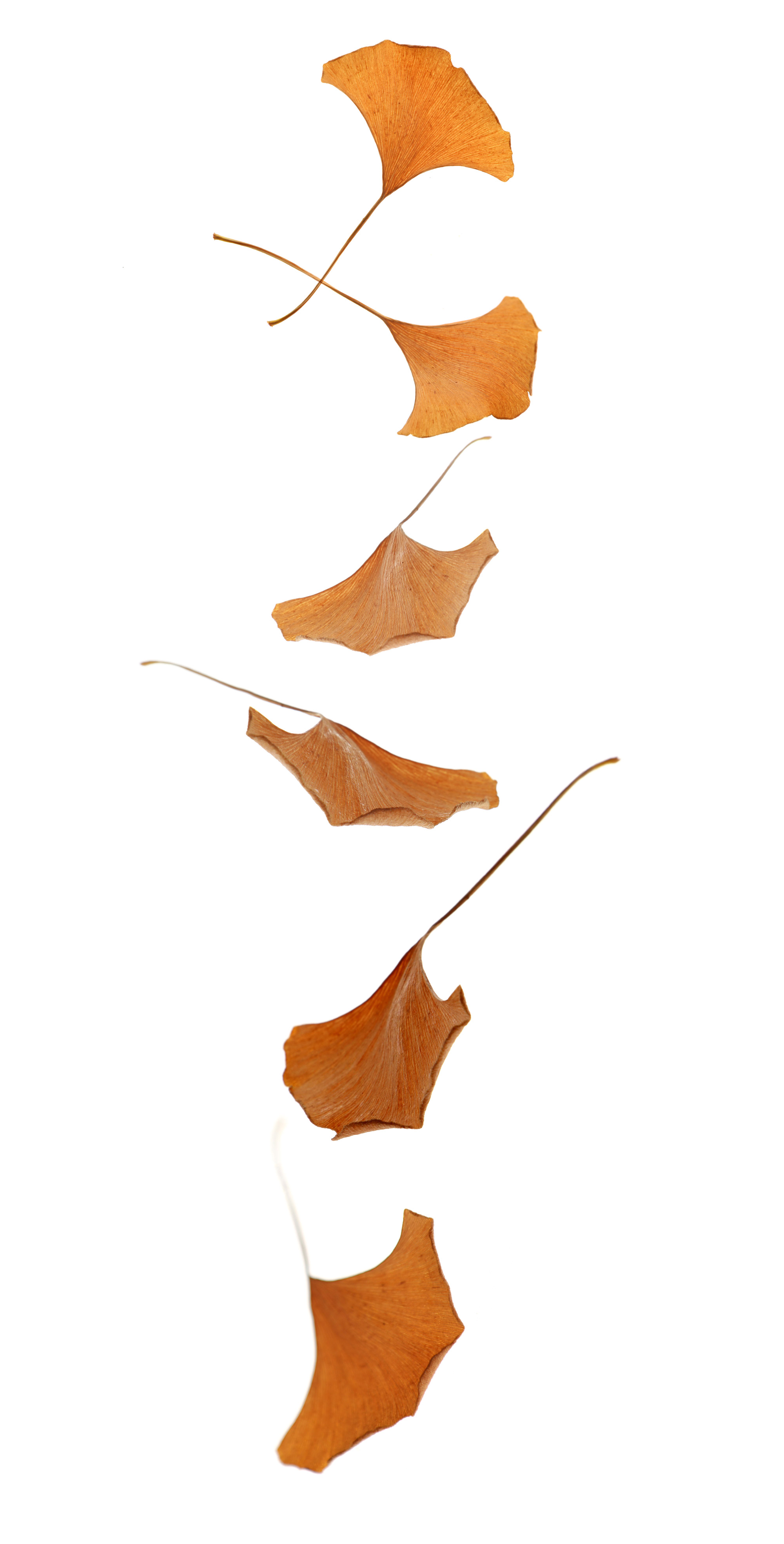 fall
i wanted these leaves to represent fall, and at the same time to imitate the act of falling. they are actually individual shots stitched together in postures that are supposed to look like a single falling leaf. i may have succeeded. i may not have. the fact that this doesn't matter isn't just me being flip. as i've said so many times, making a photo every day is constraining, timewise, but liberating, creatively, because if this photo doesn't work, i don't have time to worry about it. there is work to be done tomorrow. and the day after that. happy sunday all.
ginkgo leaf
bits and pieces of autumn that look like winter
this photo speaks of the holiday season, but in fact everything here was gathered in fall. white pine, vine tendrils, alder catkins, pine cones, and not holly berries, but crabapples. merry solstice. or something like that.
bits and pieces: pinecones, white pine, crabapples, vine tendril