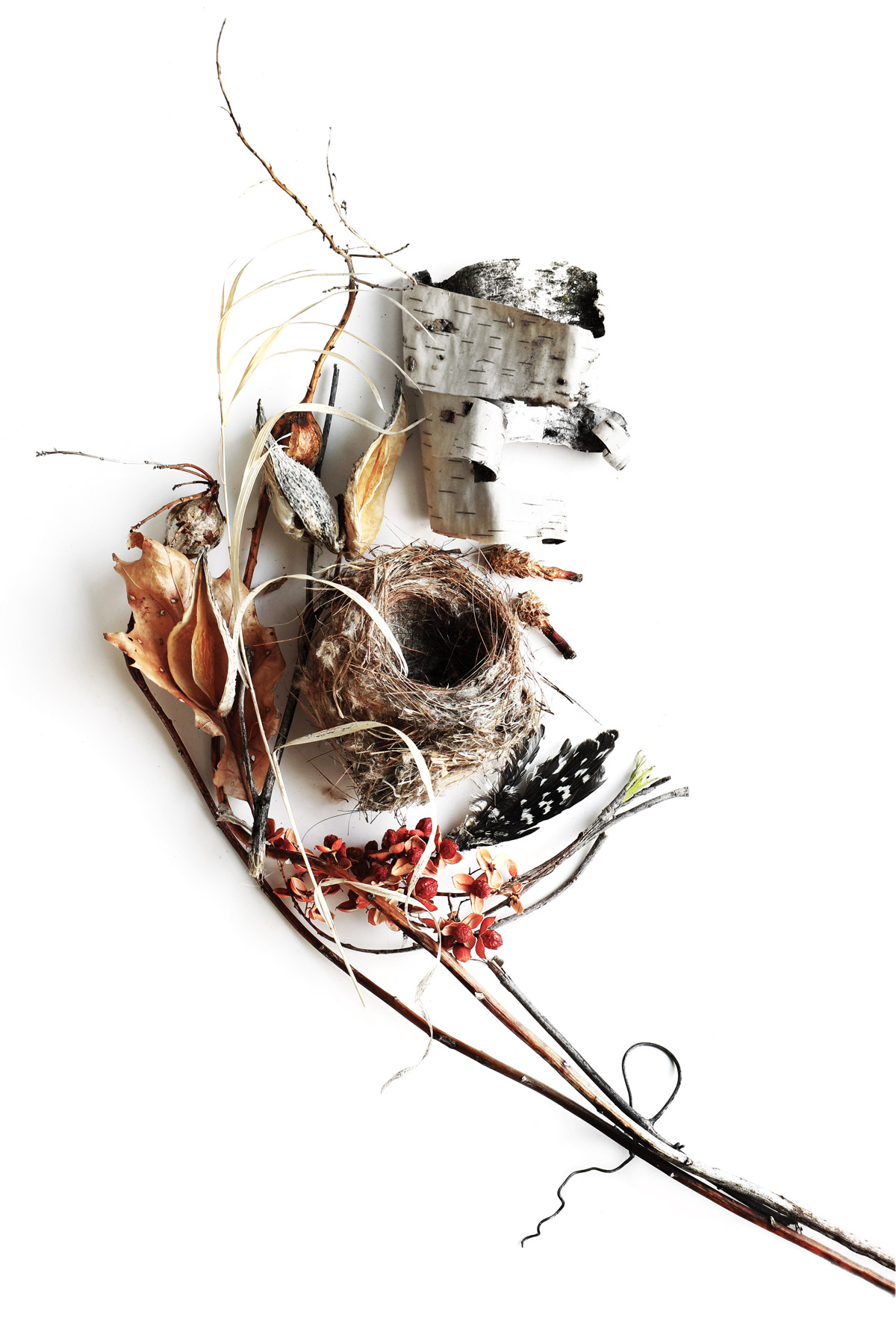 long views on the last day in april
all the buds are swollen, and some leaves have begun to burst, but the trees around here have yet to start seriously leafing out, which means that i currently have long sight lines through the woods that will quickly be strangled by the fingers of fully leaved tree branches. this also means that i will collect fewer things on my walks over the next few months, because there will simply be less to see through the vegetation. and that means that the productiveness of today's relatively short walk should be celebrated. which is why i am celebrating.
northern woodland nature finds from one walk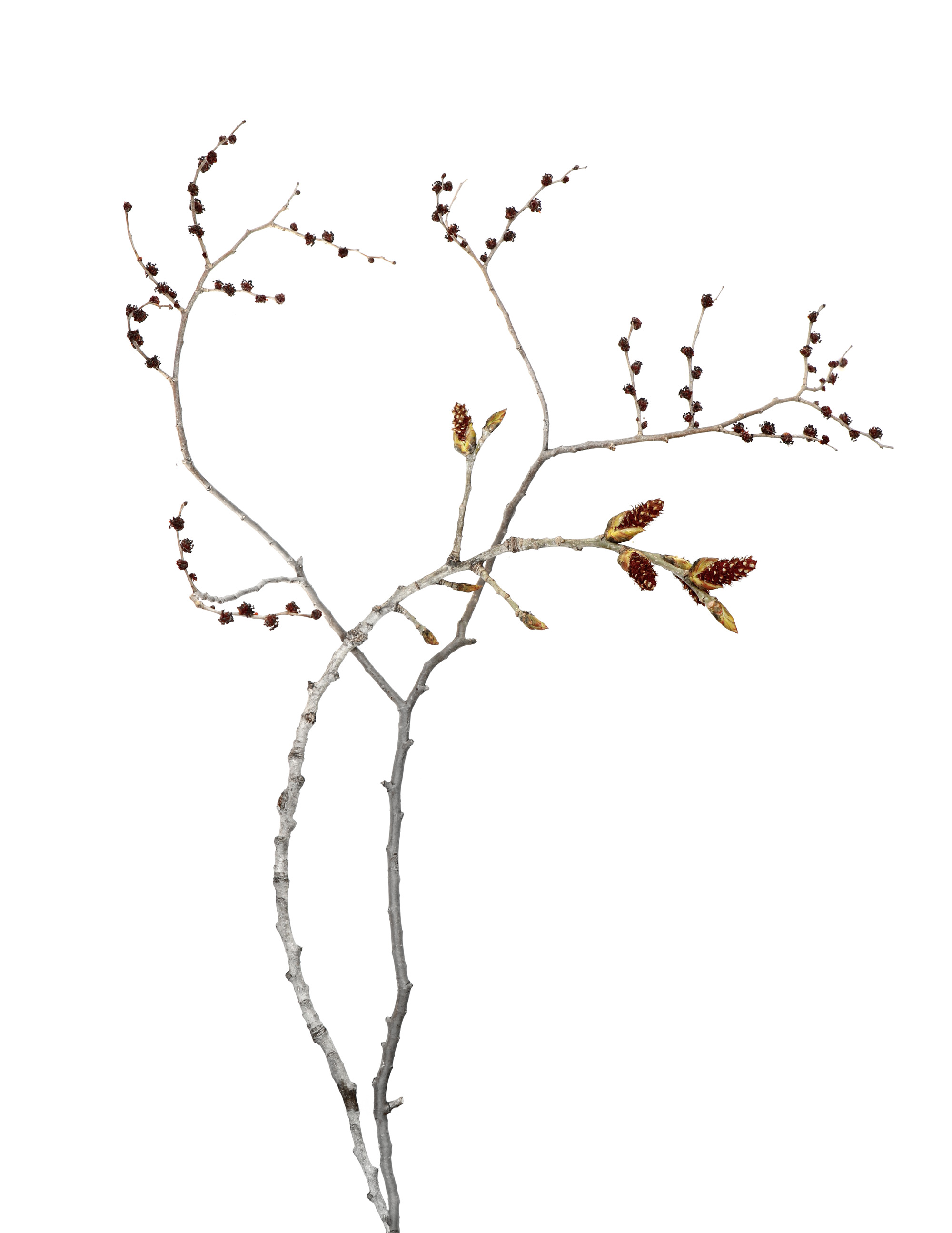 how much is too much how much is not enough?
i spent 45 minutes or so this afternooon, fussing with six different branches, each with a different shape, and each featuring a different variety of newly burst leaf bud. i added them to my composition, and then removed them. i maximized and minimized. i created fan shapes, and ovals, and diamonds. i took photos of all six, and took photos of each individually, and took photos of two or three or four or five at a time. finally i arrived at this composition, or rather i arrived at six compositions sort of like this one, and then asked my family for help deciding, and together we decided on this one, which is not exactly an evocation of art as a burst of fully formed inspiration delivered by a greek muse in a tunic, but it is a pretty accurate description of how art gets made in this household on a more or less daily basis.
swollen spring buds waiting for first rain
wishbones
if i got the winning half of one of these red pine wishbones, i would wish for a day like the one i just had. hard work. sunshine. some painting. good dinner with friends. and into bed tired and sore and happy with no regrets.
red pine needles
…in the family Asteraceae
one things i've learned after six years of doing STILL blog is just how large the Asteraceae family of flowers is–asters, daisies, sunflowers, dahlias, zinnias, dandelions, and even thistles. according to wiki, there are 32,913 species. it is rivaled only by Orchidaceae which supposedly has 28,000 species. you can pretty much assume that any mulit-petaled composite flowering plant is in the asteraceae family and you'd probably be right. i was reminded of this recently, when i heard about a friend of a friend who had a child through sperm donor. she just recently found out that her daughter has over 50 half-siblings living in the Twin Cities. they all got together recently for a family reunion. the twin cities are a mid-sized metroploitan area (approx. 3M people). if those 50 siblings, all have on average 2 kids, then in only twenty years the chances of falling in love with a distant cousin get pretty high. i wonder if sperm banks are taking all that into consideration. i mean, it won't take long before there are 32, 913 cousins of Mr. "Tall, Athletic, and Dark-Haired with IQ over 120" in the Twin Cities alone.
pale purple chrysanthemum flowers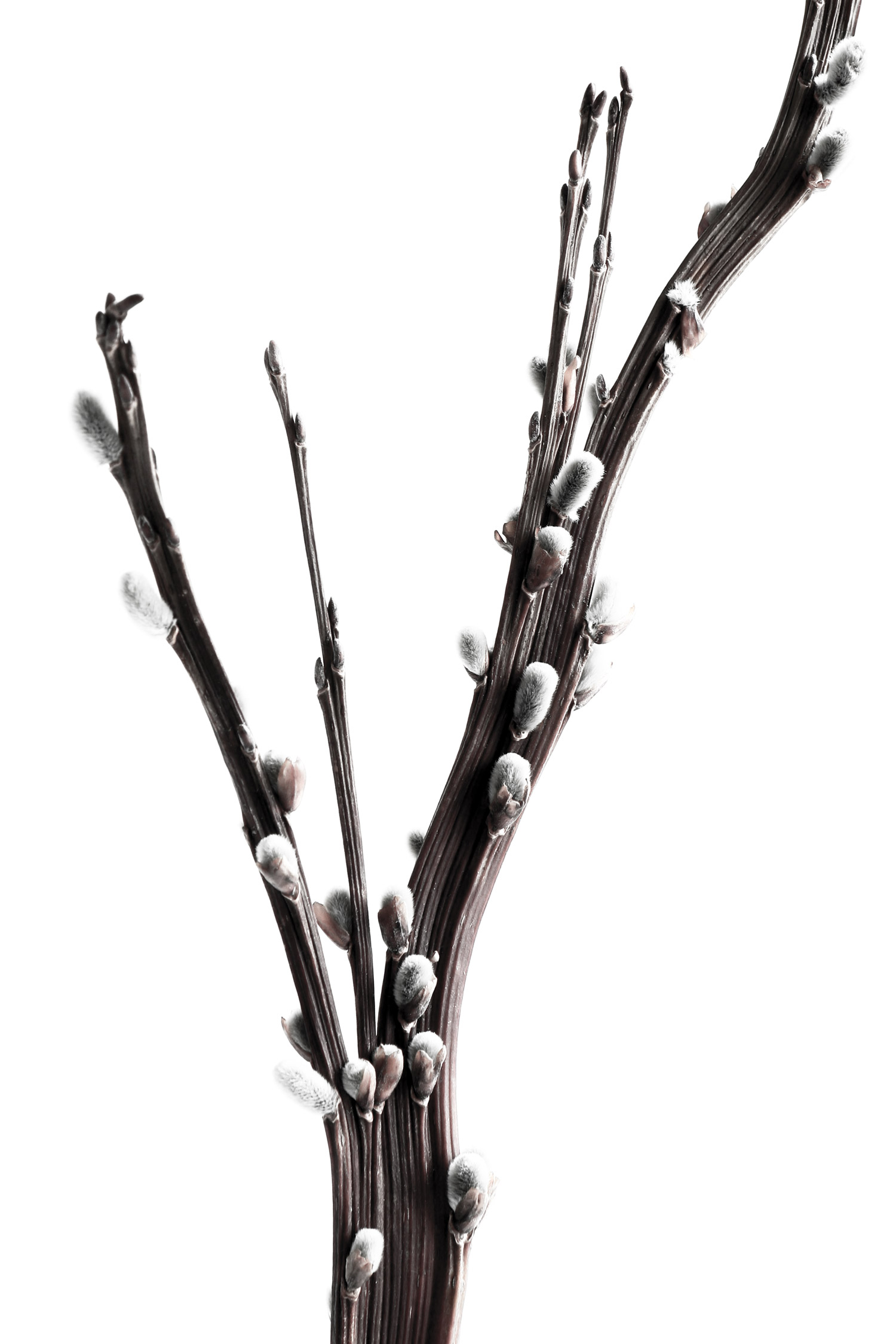 hey i know you.
this is still a time of year when it's hard to identify trees unless you are pretty good at reading bark. but there are exceptions.
pussy willow (male willow catkins)